2021 Enrollment Guide of the Zhongyuan University of Technology (ZUT) for Overseas Students
---
1. Introduction to ZUT
Zhongyuan University of Technology (ZUT), founded in 1955 and formerly known as Zhengzhou Textile Institute, is a public university enrolling full-time students from the whole country. After over 60 years of construction, ZUT has developed to be an institution of higher education giving priority to engineering, having textile and apparel and related disciplines with distinctive features, and realizing coordinated development of the multiple disciplines of engineering, management, liberal arts, sciences, economics, laws and arts, etc.
Covering a total area of 1,610 mu (107 hectares), ZUT consists of three campuses — the South Campus, the North Campus and the West Campus. ZUT has a library collection of 4.158 million volumes, 20 schools and departments, and 1,703 faculty members with 491 holding senior professional titles. Currently, ZUT has over 50,000 registered students learning in 60 undergraduate majors and 44 postgraduate majors. In 2016, ZUT had passed review and assessment of the Ministry of Education smoothly.
In such national competitions as National Undergraduate "Challenge Cup" Competition, Mathematical Modeling Competition, National Undergraduate Electronic Design Contest and National Undergraduate Mechanical Innovation Design Competition, students of ZUT have won 234 prizes, including 44 first prizes, 102 second prizes and 88 third prizes. Especially for the National Undergraduate Engineering Training Integration Ability Competition, ZUT is one of the three universities winning the first prize in continuous four competitions throughout the country; in such competitions as the National Undergraduate Electronic Design Contest, ZUT always maintains an excellent performance. Graduates of ZUT possess superior practical ability, strong sense of innovation and high employment quality, and they are mainly distributed in the major cities in coastal developed area and the enterprises of Henan province needing talents urgently.
ZUT wins 2 second prizes of the National Scientific and Technological Progress Award, possesses 26 national and provincial scientific research platforms and 15 prefectural scientific research platforms, and establishes the Henan Collaborative Innovation Center of Textile and Apparel Industry. In 2015, the university science park of ZUT had passed identification of provincial university science park, and 40 excellent enterprises have settled in the park currently.
ZUT attaches importance to international scientific research cooperation, and it develops "National High-end Foreign Experts Project" and establishes research institution by university-enterprise cooperation and the united laboratory in cooperation with the University of Cambridge, Tieto Sweden AB, the University of Bremen in Germany, the University of Illinois Urbana-Champaign, Tohoku University in Japan, Siemens (China) Co., Ltd, etc.
ZUT adopts open university-running model, and it creates "Software College of ZUT" by cooperating with Henan 863 Software Incubators Co., Ltd with 3,000 students, College of Information and Business of ZUT by cooperating with Zhejiang Jiahong Holding Group with 17,000 students, and nine Sino-foreign educational cooperation programs by cooperating with the University of Manchester and Unitex New Zealand, etc.
To implement the Henan policy of blending in the national strategy of "The Belt and Road" actively and cultivate the professional and technical personnel needed by construction of Zhengzhou Airport Economy Zone and the professional talents needed by Sino-Russian aviation cooperation program, ZUT establishes the Sino-foreign cooperative educational institution with independent legal qualification in undergraduate level – Zhongyuan-Petersburg Aviation College of ZUT by cooperating with St. Petersburg State University of Aerospace Instrumentation in the Russian Federation, which has approved by the Ministry of Education. This college shall cultivate talents in aviation economy, aviation logistics and airport management urgently needed by the Airport by relying on the excellent resources of higher education in aviation and aerospace fields of Russia and by orienting to technical innovation, service industry and service economy.
School motto: "Wide Knowledge,Great Virtue,Self-improvement,Self-reliance"
School spirit: "Diligence, Precision, Enterprise and Enlightenment"
Teaching spirit: "Advocating Academics, Intensifying Characteristics, Servicing Industry"
Vision: "Working Pragmatically, and Building ZUT to Be a Domestic Well-known Engineering-oriented Comprehensive University with Distinctive Features and Coordinated Development of Multiple Disciplines"
我们的办公地址:中国青岛
我们的办公时间:周一至周五
上午8:30至下午5:30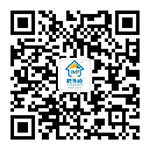 ---
Copyright © 2022 青岛佳美丰经济文化咨询有限公司 SEO