---
概要:
随着我们和世界在经济和文化领域的往来越来越多,更多的企业也开始聘用在非教育领域的人才 如国际贸易人才 海外市场运营 技术设计 工程师等等 已变更快更好的开拓和服务服务国外客户。
Education/teaching
8k around university ESL teacher in Guangzhou
Wechat: wowwowchina/eslconsultant
JOB DESCRIPTION
● Tianhe , Guangzhou, Guangdong, China
● University
● Mid of Feb 2020 start
● 18-21 years old students
● class size is usually around 30.
●16 hours (45 minutes per hour) every week,oral English, writing, western culture, business English and occasionally literature, reading and listening etc. (Please note that you are expected to be capable of teaching not only basic oral English course, but also advanced courses like western culture, writing or literature though we will not force you to teach any one of them.)
●16 weeks every semester (for graduate students it is 18 weeks) and then have the final exams. Teachers will need to prepare final exams and grade the test papers.
Salary:
●For foreign teachers with bachelor's degree, the salary is 8 300 yuan (before income tax). If you have a master's or doctor's degree, you can get 8 600 (before income tax).
● The university provides personal accident insurance, no medical insurance.
●For accommodation, the university provides an apartment of about 30 square meters (a studio) on campus, which has a balcony, a kitchen and a bathroom, and you will need to pay about 800 yuan as rental. The apartment is equipped with basic furniture and electrical appliances, excluding private things like quilts, pillows, bed sheets etc. If you live outside, there is no accommodation subsidy. (The rental for the apartment on campus might seem a little high but for an apartment like that outside the campus, you have to pay at least 3 000.)
● There is no airfare reimbursement or travel subsidy.
(The salary actually includes airfare reimbursement and accommodation subsidy.)
●For an academic year that begins at September, the contract goes from September to July of the following year. For winter holiday (which is one month long), you can get full pay and for July you get half month' salary. No salary for August. If you come in March, then the contract goes from March to January of the following year and you also will be paid for 10 and a half months.
REQUIREMENTS:
● Hold at least Bachelor degree or above
本科及以上
● Hold TESOL, TEFL,CELTA or equivalent certificates
有TESOL/TEFL等相关证书
● Related teaching experience prefer
有相关教学经验会优先考虑
● Speak Standard English.
英语发音标准
● Native Speakers from US, UK, Canada, Ireland, Australia, New Zealand, South Africa
来自于英美加澳新西兰南非等母语国家
● Meet other requirements for Working Z-visa.
符合其他工签要求
关键词: 引进外教 | 外籍教师 | 企业发展人才
我们的办公地址:中国青岛
我们的办公时间:周一至周五
上午8:30至下午5:30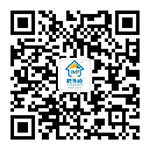 ---
Copyright © 2023 青岛佳美丰经济文化咨询有限公司 SEO