---
概要:
随着我们和世界在经济和文化领域的往来越来越多,更多的企业也开始聘用在非教育领域的人才 如国际贸易人才 海外市场运营 技术设计 工程师等等 已变更快更好的开拓和服务服务国外客户。
Education/teaching
10k to 15k public school teacher in Shenzhen
Wechat: wowwowchina/eslconsultant
JOB DESCRIPTION
● Foreign teachers in Shenzhen Public School
· Prepare and deliver English lessons and student club activities;
· Prepare and submit appropriate teaching plans;
· Assess students' work and provides feedback;
· Attend staff activities in order to be up to date with educational policies and special
procedures;
· Maximum lessons: 20 per week (40/45 mins)
· Office hours: According to schools' arrangements;
· Students' age: 3-6/ 6-12/ 12-15/ 15-17 year-old;
· Class size: 40 +;
· Must be willing to be involved with school life.
Compensation:
· Monthly salary 10,000-15,000 (in RMB yuan), negotiable for highly qualified
teachers;
· Housing allowance 3,000 (in RMB yuan),or off-campus shared accommodation;
· Social insurance;
· Public holiday;
· Summer or Winter holidays with basic salary;
· Reimbursed residence permit, and obligatory medical check-up;
· Regular teaching training supplied by Haida and your school;
· TEFL in China course available free of charge to Haida staff (conditions apply);
· Opportunities for promotion and career advancement within Haida;
· Ongoing team-building activities;
· RMB5,000 airfare allowance on completion of contract;
REQUIREMENTS:
● Hold at least Bachelor degree or above
本科及以上
● Hold TESOL, TEFL,CELTA or equivalent certificates
有TESOL/TEFL等相关证书
● Related teaching experience prefer
有相关教学经验会优先考虑
● Speak Standard English.
英语发音标准
● Native Speakers from US, UK, Canada, Ireland, Australia, New Zealand, South Africa
来自于英美加澳新西兰南非等母语国家
● Near Native major in English/Education also can apply
发音很清晰的老师也会考虑
● Meet other requirements for Working Z-visa.
符合其他工签要求
关键词: 引进外教 | 外籍教师 | 企业发展人才
我们的办公地址:中国青岛
我们的办公时间:周一至周五
上午8:30至下午5:30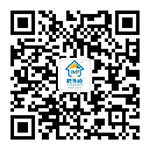 ---
Copyright © 2023 青岛佳美丰经济文化咨询有限公司 SEO