---
概要:
随着我们和世界在经济和文化领域的往来越来越多,更多的企业也开始聘用在非教育领域的人才 如国际贸易人才 海外市场运营 技术设计 工程师等等 已变更快更好的开拓和服务服务国外客户。
Education/Teaching
15k to 20k high school teacher in Haikou
NOTE: EXCHANGE RATE 1 USD = 6.80RMB IT'S SUBJECT TO CHANGE
JOB SUMMARY
♢ Haikou city in Hainan island, China
♢ Aug/Sept start,
♢ high school
♢ On board Date: As soon as possible
Job Responsibility:
♢ 1. Make the teaching plan based on the curriculum provided by school
♢ 2. Weekly teaching time is 20 classes, 40 minutes per class
♢ 3. Weekly office time is from 8:30 AM-12:00AM, 14:30PM-18:00PM
♢ 4. Assist students through counselling and problem-solving sessions; offer students' individualized assignments and correction; give feedback regarding students' academic performance to the supervisor
♢ 5. Give stage-by-stage assessment on students' academic achievements and learning potential on a regular basis
♢ 6. Participating in teaching and research and coordinating with the supervisor to accomplish research tasks
♢ 7. Other related tasks and meetings assigned by school's academic department
REQUIREMENTS:
♢ 1. Native English Speaker from USA, Canada, UK, Australia, New Zealand etc.
♢ 2. Minimum of a Bachelor's Degree
♢ 3. And one of the following:
1) At least two years of current full-time teaching experience(college/university level teaching, language school/ESL experience, and volunteer work do not count towards this requirement)
2) Teaching Certification from the Department of Education in your State/Province/Country (issued before the time you come to China)
3) TESOL/TEFL certification from a recognised institution (TESOL should be minimum 120 hours)
♢ 4. Enthusiastic, dynamic, responsible and reliable
BENEFITS:
♢ 1. Salary: RMB 15,000-20,000 per month before tax based on your qualifications and experiences.
♢ 2. Benefits:
- Free and furnished school apartment or housing allowance of RMB 1500/month (official invoice is needed)
- Medical insurance
- The taxable airfare allowance of RMB 10,000 after completing 10 months' teaching task
♢ 3. Paid holidays and Leaves
- 4 weeks paid summer holiday based on school's arrangement
- 3 weeks paid winter holiday
- legitimate holidays in China
QUALIFIED APPLICANTS
Our school will assist in obtaining:
♢ Legal Z-visa
WORK VIZA REQUIREMENTS:
BELOW DOCUMENTS TO BE CERTIFIED AT THE LOCAL CHINA EMBASSY
♢ Medical Certificate of the applicant
♢ Applicant Passport or International Travel document
♢ Certification of 2years or more of Service
♢ Bachelor degree or Postgraduate Certificate or Relevant approval documents or Vocational qualification Certificate
♢ Certificate of Absence of Criminal Record issued by the official of the State of Nationality or Permanent residence of the applicant
♢ One inch ID white background photo.
ABOUT HAIKOU, HAINAN, CHINA
Hǎikǒu is the capital and most populous city of Hainan province, China. It is situated on the northern coast of Hainan, by the mouth of the Nandu River. The northern part of the city is the district of Haidian Island, which is separated from the main part of Haikou by the Haidian River, a branch of the Nandu.
关键词: 引进外教 | 外籍教师 | 企业发展人才
我们的办公地址:中国青岛
我们的办公时间:周一至周五
上午8:30至下午5:30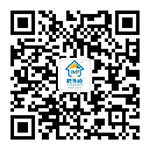 ---
Copyright © 2023 青岛佳美丰经济文化咨询有限公司 SEO