---
概要:
随着我们和世界在经济和文化领域的往来越来越多,更多的企业也开始聘用在非教育领域的人才 如国际贸易人才 海外市场运营 技术设计 工程师等等 已变更快更好的开拓和服务服务国外客户。
Education/Teaching
16k or more Art/PE/English teacher all over China
NOTE: EXCHANGE RATE 1 USD = 6.80RMB IT'S SUBJECT TO CHANGE
JOB SUMMARY
♢ Cities with Branches: Chengdu, Mianyang, Luzhou, Changsha, NanNing, Guiyang, Liupanshui, Chongqing, Kunming, Xiamen, Qingdao, Guangzhou, Nanning, Shenzhen, Nanchang, Xi'an, Haikou
♢ Programs: Language, Arts, P.E., Corporate Training, Overseas Business,Technology & Innovation, Family Education, and more
♢ Job description
Job title: English Teacher;
· You will teach for a maximum of 20 hours per week
· You will have a five day workweek, with morning and afternoons on weekends a must.
· Your classes will consist of groups ranging from 4-6 students each;
· Depending on your time, you may be asked to provide a limited number of demonstration classes to potential customers, as well as to bring your energy and ideas to outside marketing activities.
· The only musts for this job are an openness to new cultures, the ability to communicate professionally across languages, and a love of teaching young learners.
· You will be provided with:
o Professional training
o Academic training
o Opportunities for advancement according to your skills an interests
o Teaching materials and resources
o Opportunities for group task development, and outstanding skills showcases
o Part time opportunities for additional income.
REQUIREMENTS:
♢ Hold at least Bachelor degree or above
♢ Hold TESOL, TEFL,CELTA or equivalent certificates
♢ Native Speakers from US, UK, Canada, Ireland, Australia, New Zealand, South Africa
♢ Age under 60 years, but can also will try to help over 60s
♢ Meet other requirements for Working Z-visa.
♢ Recommendation Letter (s)
BENEFITS:
Benefits Package
1. Basic salary: 16,000+ RMB per month (before tax);
2. Bonus system
a. Contract completion bonus,
b. Bonus for new teachers;
c. Overtime pay,
d. Quarterly bonus
e. Bonus for enrollment,
3. Allowance system
a. Housing allowance;
b. Flight allowance;
c. Sign-in allowance;
4. Other benefits
a. Visa support: provide legal residence permit;
b. Medical & accident insurance;
c. Paid holiday:
d. Nursing Leave:
e. Maternity Leave:
f. Professional training;
g. Opportunities for promotion;
h. Airport pick-up, free hotel upon arrival, team building, etc
5. Special Benefits for teachers who have or want to bring nuclear family to China.
a. Medical & accident insurance: for foreign spouse and lineal relatives in China.
b. Hours
QUALIFIED APPLICANTS
Our school will assist in obtaining:
♢ Legal Z-visa
WORK VIZA REQUIREMENTS:
BELOW DOCUMENTS TO BE CERTIFIED AT THE LOCAL CHINA EMBASSY
♢ Medical Certificate of the applicant
♢ Applicant Passport or International Travel document
♢ Certification of 2years or more of Service
♢ Bachelor degree or Postgraduate Certificate or Relevant approval documents or Vocational qualification Certificate
♢ Certificate of Absence of Criminal Record issued by the official of the State of Nationality or Permanent residence of the applicant
♢ One inch ID white background photo.
ABOUT HANGZHOU ,ZHEJIANG PROVINCE, CHINA
Hangzhou, the capital of China's Zhejiang province, is the southern terminus of the ancient Grand Canal waterway, which originates in Beijing. Its West Lake, celebrated by poets and artists since the 9th century, encompasses islands (reachable by boat), temples, pavilions, gardens and arched bridges. On its south bank is 5-story Leifeng Pagoda, a modern reconstruction of a structure built in 975 A.D.
Weather: 7°C, Wind E at 11 km/h, 95% Humidity
Postal code: 310000
Local time: Monday 1:38 pm
Province: Zhejiang
GDP (Nominal): 2017
Regional variety: Wu: Hangzhou dialect
关键词: 引进外教 | 外籍教师 | 企业发展人才
我们的办公地址:中国青岛
我们的办公时间:周一至周五
上午8:30至下午5:30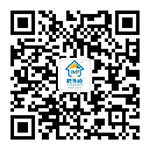 ---
Copyright © 2023 青岛佳美丰经济文化咨询有限公司 SEO