---
概要:
随着我们和世界在经济和文化领域的往来越来越多,更多的企业也开始聘用在非教育领域的人才 如国际贸易人才 海外市场运营 技术设计 工程师等等 已变更快更好的开拓和服务服务国外客户。
20k to 33k high school Chemistry teacher in Qingdao
Wechat: wowwowchina/eslconsultant
JOB DESCRIPTION
● Key Responsibilities:
● Primary Functions: ·
● Teach according to the class schedule developed by the International Principal
● Contribute to the pastoral care programme, whether living off or on campus
● Support the co-curricular programme
● Serve as a tutor to a group of students if required.
● Academics: An FTE teacher will teach a workload to be determined by the needs of the School up to a maximum of 25 x 45-minute lessons or equivalent. The teacher shall be responsible for the full delivery of the academic affairs in their subject area and, under the supervision of Subject
● Department Head and the Director of Teaching and Learning, complete all
administrative and teaching duties to ensure student advancement within the School's sequence of study. Teachers will also be expected to pursue professional development opportunities, with the support of the School, to improve and perfect their craft.
● Co-curricular: Working under the supervision of the Director of Co-curricular Activities, staff will contribute at least 1 CCA per week with staff who are under-loaded in the academic programme being asked to deliver more.
● Residential Program: An FTE teacher will supervise study hall hours in the dorms (houses) according to duty arrangements as set and ensure the health and safety of the students in their charge. The teacher is responsible for following School residential policy and maintaining good communication will all other faculty members who conduct duty in the same house.
● Pastoral: An FTE teacher will be expected to advise a group of students during the school year.
● The tutor will meet with the students on a daily basis and will lead pastoral program with them. The tutor will also work to individually support the needs and interests of the students. Finally, the tutor will communicate with parents on a regular basis and will act as a main point of contact between the School and the family.
● Stipend positions of responsibility: appointment to a stipended position of responsibility may involve modifications to the above duties and reporting line. Such modifications will be summarized in a supplemental document.
本科学历,小学一级教师。1999年参加工作,认真负责,思想进步,乐于助人,工作热情高。2011年获河间市青年教师数学大赛一等奖。多次获镇优秀教师称号。人生格言是:教师是火种,点燃了学生的心灵之火,教师是石阶,承受着学生一步步踏实地向上攀登。李俊芳,大专学历,小学高级教师。1999年参加工作 ,有事业心 ,追求卓越,善于学习,具有较高综合素质。擅长数学教学。 多次获市优秀教师称号。2007年获沧州青年教师 数学大赛一等奖。 人生格言是:把爱带给每位学生,用千百倍的耕耘,换来桃李满园香。双手扶持千木茂,慈怀灌注万花稠。
关键词: 引进外教 | 外籍教师 | 企业发展人才
我们的办公地址:中国青岛
我们的办公时间:周一至周五
上午8:30至下午5:30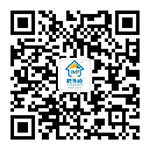 ---
Copyright © 2022 青岛佳美丰经济文化咨询有限公司 SEO