---
概要:
随着我们和世界在经济和文化领域的往来越来越多,更多的企业也开始聘用在非教育领域的人才 如国际贸易人才 海外市场运营 技术设计 工程师等等 已变更快更好的开拓和服务服务国外客户。
Primary school Science/Math/English teacher in Taizhou
Wechat: wowwowchina/eslconsultant
JOB DESCRIPTION
● Taizhou, Jiangsu
● Period of the contract 2020-2021June
● Work time Monday to Friday, around 7:30am -4:00pm(30min for lunch time),
● 40 hours a week Curriculum Maximum of 25 lessons per week, 40min each lesson
● Age 7-13 Class size
● Up to 22 students per class
Salary 18k
Job description
subject: Journeys; Science; Math; Oral English;

Normal work:
Teaching: making lesson plans and having classes seriously and patiently.

Participating in class and school activities actively.

Assisting and checking homework

Receiving and supplying feedback on classes.
The request of interview
Having a demo class during the interview

Prepare the teaching plans and PPT in advance
Requirements
l Native English teacher l Holder of the Bachelor or above(priority in selection of education majors and English majors)
l Must have:
- Original reference letter from current/former employer verifying 2 years of working experience
- TEFL/ TESOL (120 hours), CELTA, State Teaching License.
l Cooperative, positive, patient and responsible attitude
l Respects the teaching profession and understand children's needs
l Observe school's work and administration systems and
accept school's agreement, direction, supervision and evaluation with regards to teachers' work. l Respect the Chinese people's moral standards and customs.
Benefits
l Up to 10000 RMB flight allowance per academic year
l Up to 1000 RMB full attendance per academic year
l Up to 2200 RMB travel allowance per academic year
l 300RMB as a bonus only for primary teacher who is rated as "Outstanding Teachers" once every two months
l Two sick leave without no deduction each semester
l Half paid holiday (winter holiday or summer holiday, it depends on the period of the contract)
l Z visa application assistance and residence permit upon arrival l Social and accident insurance
l Offer free single apartment with basic appliances or rent allowance during the period of contract
l Provide three meals a day in the work days
本科学历,小学一级教师。1999年参加工作,认真负责,思想进步,乐于助人,工作热情高。2011年获河间市青年教师数学大赛一等奖。多次获镇优秀教师称号。人生格言是:教师是火种,点燃了学生的心灵之火,教师是石阶,承受着学生一步步踏实地向上攀登。李俊芳,大专学历,小学高级教师。1999年参加工作 ,有事业心 ,追求卓越,善于学习,具有较高综合素质。擅长数学教学。 多次获市优秀教师称号。2007年获沧州青年教师 数学大赛一等奖。 人生格言是:把爱带给每位学生,用千百倍的耕耘,换来桃李满园香。双手扶持千木茂,慈怀灌注万花稠。
关键词: 引进外教 | 外籍教师 | 企业发展人才
我们的办公地址:中国青岛
我们的办公时间:周一至周五
上午8:30至下午5:30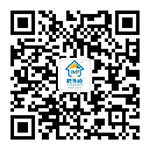 ---
Copyright © 2022 青岛佳美丰经济文化咨询有限公司 SEO