---
概要:
随着我们和世界在经济和文化领域的往来越来越多,更多的企业也开始聘用在非教育领域的人才 如国际贸易人才 海外市场运营 技术设计 工程师等等 已变更快更好的开拓和服务服务国外客户。
25k to 50k Kindergarten Deputy Principal in Guangzhou
Wechat: wowwowchina/eslconsultant
JOB DESCRIPTION
Position Title: Deputy Principal
Location : Guangzhou
Reports to :Principal, CEO
Subordinates :Faculty
Principal Responsibilities:
1、 Work with Principal to formulate the kindergarten's 3-year development plan; to be responsible for overall academic and pastoral
care of students; to formulate annual, termly and monthly education plans; to develop and implement internal and external
monitoring, evaluate results and feedback; to adjust and improve the standard of teaching and learning throughout the
kindergarten.
2、 Responsible for curriculum development, raising standards and enhancing teaching and learning, setting up the assessment criteria
for pupils and identifying areas for academic review. Have an in-depth IEYC, EYFS and developing understanding of the Chinese
kindergarten curriculum to formulate a school-based curriculum that integrates both the strengths of Chinese and Western culture.
3、 Develop and maintain a system of records that will indicate students' progress in relation to selected goals and objective of the
school system.
4、 Work closely within the faculty, responsible for a regular course, conduct class observations and supervise non-teaching by a
weekly based. Ensure a consistent and continuous focus on student's learning; supervise and evaluate teachers' teaching
performance.
5、 Responsible for faculty management and development, to continually strive to improve the professional skill level and promote
continued faculty growth. Work with the Principal to develop the disciplinary and expected behavior and assessment criteria for all
the teachers to create a healthy and positive working environment.
6、 Work with Principal to conduct regular parent's workshop to enhance the understanding of parents on the curriculum and
relationship building.7、 Responsible for school and the group brand marketing; to closely cooperate with the Admissions and Marketing team in carrying
out enrolment plans, assisting in and attending marketing activities.
8、 Perform administrative tasks including conducting staff meetings and writing newsletters, proofread school official documents that
published in English.
9、 Other temporary tasks appointed by senior leaders.
Job Qualifications:
1、 Master degree or above, major in Early Childhood Education or with teaching qualification.
2、 At least 5 years of kindergarten teaching experience.
3、 Knowledge of IEYC, EYFS, IB curriculum and teaching experience is required.
4、 Minimum 3 years management experience (principal management experience preferred) in international or bilingual
kindergartens.
5、 Strong work ethic, strong leadership skill, and excellent inter-personal skills with students, teachers and parents.
6、 Demonstrable cross-cultural awareness and understanding, commitment to teamwork.
7、 Proficiency in English as a working language, native speaker is preferred.
8、 Meet other requirements for work permit and residence permit requested by Chinese government.
关键词: 引进外教 | 外籍教师 | 企业发展人才
我们的办公地址:中国青岛
我们的办公时间:周一至周五
上午8:30至下午5:30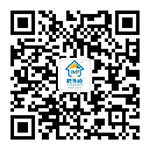 ---
Copyright © 2022 青岛佳美丰经济文化咨询有限公司 SEO