---
概要:
随着我们和世界在经济和文化领域的往来越来越多,更多的企业也开始聘用在非教育领域的人才 如国际贸易人才 海外市场运营 技术设计 工程师等等 已变更快更好的开拓和服务服务国外客户。
15k to 23k Kindergarten ESL teacher in Quzhou Zhejiang
Wechat: wowwowchina/eslconsultant
JOB DESCRIPTION
● Zhejiang Quzhou
● Kindergarten ESL Teacher
● ASAP
● Non-native language preschool education major, two years of work experience in kindergarten
● Nationality of foreign teachers: the mother tongue is the main country
● Foreign teaching background: Bachelor degree, more than two years of work experience in kindergarten (in line with work permit)
● Foreign teacher experience: Those with teaching experience (especially Montessori teaching experience) are preferred
● Course content: English teaching: using imported high-quality textbooks, according to the age of the students from low to high, focusing on:
1. English songs;
2. English vocabulary and simple sentence patterns;
3. Daily oral communication;
4. Teaching of natural spelling and English reading. To
● Class situation: The size of this kindergarten is about 300 students, 12 classes, the size of each class is 20-30, of which students in small and small classes are 2-3 years old, and there are 20 students in each class; students in mixed-age classes are 3-6 years old, and each class is 30 People; international students are 3-6 years old, 25 students in each class.
● Working hours: Working hours: Monday to Friday from 8:00 am to 6:00 pm, lunch break for 2 hours; extra time may be required to attend some garden meetings; each class takes 30 minutes, and there are about five class hours per day time.
Class status: sit in class during non-teaching hours and communicate with children in oral English.
Salary:
● Salary and payment method: 23k/month for foreign teachers in native-speaking countries, 15000+/month for non-native speakers;
● Bonuses will be issued at the end of the year based on teaching performance. To
● Accommodation: The kindergarten provides accommodation for foreign teachers, off-campus bachelor apartments, air conditioners, washing machines, refrigerators, water heaters and other household appliances, beds, wardrobes, tables and chairs and other furniture. Install broadband network, and foreign teachers will pay for water and electricity bills and daily consumer goods.
● Visa: The kindergarten helps to apply for a work permit when the foreign teacher's information is complete
● Holidays: Foreign teachers enjoy the following holidays and holidays in China: weekends, statutory holidays, and two weeks of summer vacation with half pay. To
● Air ticket: Air ticket subsidy 5k+ after the expiration of the one-year contract
Insurance: Provide basic accident insurance
Teaching Assistant: There are assistant teaching arrangements
● Others: no additional transportation subsidies
● If the employed party is accompanied by family members, the expenses shall be borne by himself
关键词: 引进外教 | 外籍教师 | 企业发展人才
我们的办公地址:中国青岛
我们的办公时间:周一至周五
上午8:30至下午5:30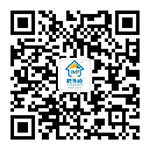 ---
Copyright © 2022 青岛佳美丰经济文化咨询有限公司 SEO