---
概要:
随着我们和世界在经济和文化领域的往来越来越多,更多的企业也开始聘用在非教育领域的人才 如国际贸易人才 海外市场运营 技术设计 工程师等等 已变更快更好的开拓和服务服务国外客户。
20k to 30k CEO personal Assistant / Secretary
Wechat: wowwowchina/eslconsultant
JOB DESCRIPTION
Position: CEO personal assistant
1. Travel around the world and domestic tourism, arrange the itinerary, organize and archive the photos and videos of the investigation.
2. Assist CEO to do market research and formulate company development strategy.
3. Train the CEO every day in English
4. Assist in managing company and personal affairs.
5. Need to travel frequently to the whole country and all over the world.
6. Work location: Changchun, Shenzhen, Xiamen, Hong Kong
7. Supervise the CEO's healthy diet.
● Nationality: No restriction, good English is fine, passport is more convenient to go to countries in the world.
● Appearance: healthy, not too thin.
● Educational background: no requirement
● Work experience: no experience is fine
● Age: 20-30
● Other requirements: can eat pork and seafood
Remuneration is generally 20-30k per month, young women, degree
● Apartment: There is a fixed company club house in Changchun, and you can live in a hotel elsewhere. Accommodation and hotels are provided by the company for free.
● Holidays: You can take a Christmas holiday, one day off a week, but you can't fix it on a fixed day, and you can adjust the time off.
● Working hours: There is no fixed time to go to and from get off work, the CEO asks her to do things when she has things, and she can relax when she has nothing to do. Generally speaking, work is relatively easy and free, without pressure.
● Three meals: There are free employee meals for lunch at the Changchun company. Other meals are at their own expense in principle, but in fact the assistant usually dines with the CEO, so the probability of self-paid meals is small.
● Long-term or short-term, interns can be
关键词: 引进外教 | 外籍教师 | 企业发展人才
我们的办公地址:中国青岛
我们的办公时间:周一至周五
上午8:30至下午5:30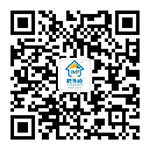 ---
Copyright © 2022 青岛佳美丰经济文化咨询有限公司 SEO