---
概要:
随着我们和世界在经济和文化领域的往来越来越多,更多的企业也开始聘用在非教育领域的人才 如国际贸易人才 海外市场运营 技术设计 工程师等等 已变更快更好的开拓和服务服务国外客户。
Education/Kids training school
20k kids training school Native English teacher in Hohhot
JOB DESCRIPTION
● Working hours: rest on Monday and Tuesday, work 36 hours per week, arrange about 20 classes per week, each class lasts 35-40 minutes.
● Teaching courses: with unified courseware and standard electronic teaching plan, it is easy to prepare lessons
● Student age: 3-12 years old
● Class size: small class size, no more than 14 students per class
● Sitting class: sitting class, preparing lessons and making teaching AIDS, and participating in training
REQUIREMENTS:
● Foreign teacher degree: bachelor's degree (those who have working experience in teaching children can relax the educational requirements appropriately)
● Personal information of foreign teachers: have the working experience of teaching children preferred admission like children like education character lively and cheerful
● Contract term: 1 year
● Foreign teacher qualifications: embassy certification of college degree, TEFL certificate, two years of work experience without criminal proof, with the qualification to apply for a work visa.
BENEFITS:
● Salary and payment method: 18k/ month, monthly salary will be paid on 15th of each month
● Accommodation: 2k accommodation subsidy is provided
● Vacation: 5 days of paid sick leave and 3 days of annual leave are provided during the contract period
● Reimbursement of air tickets: upon expiration of the contract, 8000 yuan air tickets subsidy will be given
● Visa application: the university is responsible for visa application
● Medical and accident insurance: the school is responsible for handling
● TA: each class is assisted by a Chinese teacher assistant
● If the employee has a family member to accompany him, the expenses shall be borne by himself.
COMMENCEMENT
WORK VIZA REQUIREMENTS:
BELOW DOCUMENTS TO THE CERTIFIED AT THE LOCAL CHINA EMBASSY
● Medical Certificate of the applicant
● Applicant Passport or International Travel document
● Certification of 2years or more of Service
● Bachelor degree or Postgraduate Certificate or Relevant approval documents or Vocational qualification Certificate
● Certificate of Absence of Criminal Record issued by the official of the State of Nationality or Permanent residence of the applicant
● One inch ID white background photo.
ABOUT HOHHOT, INNER MONGOLIA, CHINA
Wuhan ([ù.xân] ; simplified Chinese: 武汉; traditional Chinese: 武漢) is the capital of Hubei province, People's Republic of China.It's the most populous city in Central China,and one of the nine National Central Cities of China.It lies in the eastern Jianghan Plain on the middle reaches of the Yangtze River's intersection with the Han river. Arising out of the conglomeration of three cities, Wuchang, Hankou, and Hanyang, it is a major transportation hub, with dozens of railways, roads and expressways passing through the city and connecting to other major cities. Because of its key role in domestic transportation, Wuhan is sometimes referred to as "the Chicago of China" by foreign sources
NOTE:
EXCHANGE RATE 1 USD = 6,88RMB IT'S SUBJECT TO CHANGE
关键词: 引进外教 | 外籍教师 | 企业发展人才
我们的办公地址:中国青岛
我们的办公时间:周一至周五
上午8:30至下午5:30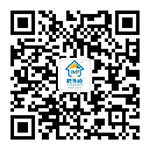 ---
Copyright © 2023 青岛佳美丰经济文化咨询有限公司 SEO