---
概要:
随着我们和世界在经济和文化领域的往来越来越多,更多的企业也开始聘用在非教育领域的人才 如国际贸易人才 海外市场运营 技术设计 工程师等等 已变更快更好的开拓和服务服务国外客户。
24k to 26k kindergarten homeroom / classroom teacher in Nantong
Wechat: wowwowchina/eslconsultant
JOB DESCRIPTION
● Address: Shengli south road tongzhou district Nantong city Jiangsu province
● Work time :Monday-Friday, 8:30am-4:30pm, 1hour lunch break Workload
● 24studentsperclass;20classesper week;15-25minutes per class Student Level
● Kindergarten, 2-7 years old Curriculum
● Kindergarten homeroom teacher -English
Description
The core course of Twinklekidz curriculum is a quality curricula from Singapore. English is taught as a first language by foreign teachers alongside professional Chinese English teachers who teach it as a second language to provide and foster an environment for immersion. Subjects taught in kindergarten include aesthetics and creative expression, discovery of the world, language and literacy, motor skills development, numeracy and social and emotional development.
Requirements
1: English Native speaker
2: 2 years (24 months) related teaching experience or related certificate holder
3: Authenticated bachelor degree or above
4: Health check report
5: background check report
Job Duties
1: Be Punctual for classes
2: You shall have lessons plans, prepare teaching materials before classes and complete class as scheduled
3: You shall share homeroom teacher's duties, including attending all class activities on workdays, meeting with parents and helping solve problems occurring unexpectedly during a class.
You shall test and grade students in compliance with the requirements by the employer.

You may be observed and evaluated by us while you are teaching your classes

You shall not undertake any part-time job as is simulated by
their visa
You shall try your best to communicate with your co-teacher to ensure a successful class
Package
Salary: 24000-26000RMB after tax per month

Air ticket: 10000 RMB per year

House: apartment in downtown commuting with school bus

Insurance: medical and accident insurance provided

Two days paid sick leave each semester

Enjoy Chinese national holidays and 2 months for summer

Full salary for winter break and half salary for

summer

break

Canteen meals provided

Academic training opportunities
本科学历,小学一级教师。1999年参加工作,认真负责,思想进步,乐于助人,工作热情高。2011年获河间市青年教师数学大赛一等奖。多次获镇优秀教师称号。人生格言是:教师是火种,点燃了学生的心灵之火,教师是石阶,承受着学生一步步踏实地向上攀登。李俊芳,大专学历,小学高级教师。1999年参加工作 ,有事业心 ,追求卓越,善于学习,具有较高综合素质。擅长数学教学。 多次获市优秀教师称号。2007年获沧州青年教师 数学大赛一等奖。 人生格言是:把爱带给每位学生,用千百倍的耕耘,换来桃李满园香。双手扶持千木茂,慈怀灌注万花稠。
关键词: 引进外教 | 外籍教师 | 企业发展人才
我们的办公地址:中国青岛
我们的办公时间:周一至周五
上午8:30至下午5:30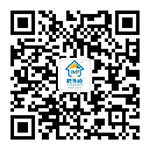 ---
Copyright © 2022 青岛佳美丰经济文化咨询有限公司 SEO