---
概要:
随着我们和世界在经济和文化领域的往来越来越多,更多的企业也开始聘用在非教育领域的人才 如国际贸易人才 海外市场运营 技术设计 工程师等等 已变更快更好的开拓和服务服务国外客户。
PYP Classroom core teacher in Dongguan
Wechat: wowwowchina/eslconsultant
JOB DESCRIPTION
● Immediate start ,
●Dongguan
●early year teacher teaching PYP approach
●Classroom core teacher
● Core teachers will provide an educational program for the students, and will assist in other school programme as required by the school, which is outlined in their contractual obligations.
● The classroom teacher models and demonstrates the IB Learner Profile by growing professionally in order to actively support student learning. The classroom teacher effectively collaborates with all EH community members in an open and professional manner to build positive human relations, display interpersonal and communications skills
The class core teacher will:
l Respect and value each child's social, cultural and religious background and by example, provide mutual respect and tolerance.
l Share in the management of pastoral care, health, welfare and the behavior of all children, and, in particular, those within your specified class group.
l Undertake the teaching of a class in accordance with the school's agreed policies and guidelines.
l Responsible for teaching Language, Mathematics, Science and Social Studies to support the model of transdisciplinary teaching and learning.
l Use a variety of appropriate teaching methods to ensure high quality learning takes place.
l Ensure that each unit involves inquiry and reflection.
l Provide planning documents which identify specific learning objectives and outcomes, differentiated tasks, special needs, extensions and assessments, to the Principal or PYP Coordinator.
l Maintain professional dialogue with colleagues concerning the children, other colleagues and the school. Treat all information with confidentiality.
l Ensure there is provision of equal opportunities for all.
l Encourage children to take pride in their own environment and show respect and
concern for others, to the benefit of the school as a caring community.
l Be responsible for all aspects of classroom management and maintain a tidy, well
Organized classroom.
l Create an interesting and lively classroom which promotes independent learning.
l Collaborate with the Principal, PYP Coordinator and the staff in establishing and
developing effective assessment procedures and portfolios. Keep appropriate records
of achievement for each child in the class and provide reports as necessary.
l Build positive links between yourself and the parents of the children in your care.
l Guide, motivate and monitor the class cooperating teacher.
Team members will:
• Collaborate with staff in long-term planning.
• Take responsibility for displays throughout the school.
• Offer and receive advice on issues which affect the whole school's performance and ethos.
• Share you expertise.
• Participate in appraisal procedures and in-service training that provide personal, professional and career development.
• Follow the school's policy and procedures and the Code of Ethics
关键词: 引进外教 | 外籍教师 | 企业发展人才
我们的办公地址:中国青岛
我们的办公时间:周一至周五
上午8:30至下午5:30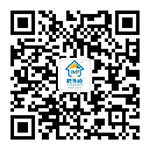 ---
Copyright © 2022 青岛佳美丰经济文化咨询有限公司 SEO