---
概要:
随着我们和世界在经济和文化领域的往来越来越多,更多的企业也开始聘用在非教育领域的人才 如国际贸易人才 海外市场运营 技术设计 工程师等等 已变更快更好的开拓和服务服务国外客户。
20k primary school ESL teacher in Qingdao
Wechat: wowwowchina/eslconsultant
JOB DESCRIPTION
● ESL Teacher Department: International Teacher Office
● Direct Report: Head Teacher and Teacher Coordinator
● Shibei, Qingdao

Major Responsibilities:
1. Working with Chinese co-teachers collaboratively.
Preparing for the classes and events or English-speaking activities (Earth Day, Carnival Day, etc.).

Grading home works, tests and conducting progress reports

Attending field day trips to off-site locations as needed.

Collaborating with Chinese co-teachers to create semester plans.

Encouraging children throughout the learning process and maintaining a positive classroom environment.

Primary school teachers put together informative and engaging lesson plans for their subjects.

Teachers use a variety of visual aids, textbooks and creative projects to gain student involvement.
Other duties may include:
1. Making administrative and budget decisions
Chaperoning classes and trips

Prioritizing teaching methods

Completing parent and student counseling

Enforcing rules and disciplinary action

Lecturing and discussing concepts

Preparing material for presentation

Recordkeeping student activities in accordance with laws and school policies




Working Schedule: Mon-Fri 7:50am–4:30pm(One hour lunch break included, teachers can have two early days leave at 3:30pm)

Teaching hours: No more than 22 teaching periods

Location: Shibei District, Qingdao, Shandong (Downtown area of Qingdao)
Compensation and Benefits:
1. Salary 20,000RMB/month + housing allowance3000RMB/Month (before tax)
Free lunch provided

Medical insurance provided

Airfare reimbursed after one year contract(9000RMB

Legal work visa

Paid holidays: Chinese government holidays, about one month off in the winter, and about twomonths off in the summer (during winter and summer vacation time, teachers will receive a half

amount of their salary)
Qualifications:
1. Native English Language speaker
2+ year's classroom teaching experience

BA degree or above (Degree in education preferred ) l TESOL/TEFL

Happy, healthy and accepting of Chinese culture

Ideal candidate must be a serious, career oriented teacher with stable personal life

Bring a willingness to combine their western expertise with Chinese culture to present the best of both worlds for the students.
本科学历,小学一级教师。1999年参加工作,认真负责,思想进步,乐于助人,工作热情高。2011年获河间市青年教师数学大赛一等奖。多次获镇优秀教师称号。人生格言是:教师是火种,点燃了学生的心灵之火,教师是石阶,承受着学生一步步踏实地向上攀登。李俊芳,大专学历,小学高级教师。1999年参加工作 ,有事业心 ,追求卓越,善于学习,具有较高综合素质。擅长数学教学。 多次获市优秀教师称号。2007年获沧州青年教师 数学大赛一等奖。 人生格言是:把爱带给每位学生,用千百倍的耕耘,换来桃李满园香。双手扶持千木茂,慈怀灌注万花稠。
关键词: 引进外教 | 外籍教师 | 企业发展人才
我们的办公地址:中国青岛
我们的办公时间:周一至周五
上午8:30至下午5:30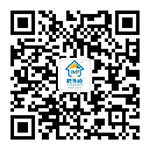 ---
Copyright © 2022 青岛佳美丰经济文化咨询有限公司 SEO