---
概要:
随着我们和世界在经济和文化领域的往来越来越多,更多的企业也开始聘用在非教育领域的人才 如国际贸易人才 海外市场运营 技术设计 工程师等等 已变更快更好的开拓和服务服务国外客户。
15k to 25k high school ELA teacher in Shanghai
Wechat: wowwowchina/eslconsultant
JOB DESCRIPTION
● Dep:Teaching Department
● Position: ELA Teacher
Job Responsibilities
Under the leadership of the Principal Joyce Fan, Academic Principal, and Teaching Department Director,
To be responsible for my own teaching and responsible for the results of all students' GPA (TOFEL teacher responsible for
TOFEL score).
To be Professional and dedicated, committed to building the school into a first-class school!
Academic Goal: For each grade, 100% of students have a GPA above 3.0; 50% of students have a GPA above 3.5; 10% of students have a GPA above 3.8; 2 or 3 students have a GPA above 4.0.
According to the curriculum requirements and school teaching objectives, develop a semester teaching plan: To prepare and use course outlines that meet the expectations of the school as defined by the Common Core which includes content, instructional strategies, assessment and evaluation and linkage to the learning outcomes and ESL vocabulary related to each course. The template for the Course overviews will be made available to the teacher prior to the beginning of the school year and will be expected to be completed and submitted to the Academic Principal's office by the end of the second week of school.
Prepare lesson plans according to the yearly teaching plan: To use daily plans that follow the year plan, modified
from time to time as determined by the Teacher in consultation with the Academic administration of the school, to guide student learning.Study teaching materials, prepare lessons based on teaching objectives, teaching key points and difficulties, prepare lesson plans at least one week in advance, and do after-class reflections.
Teach every lesson according to the lesson plan: In order to achieve a better teaching result, the classroom instructions shall be concise and accurate, handwritings on the board shall be neaty, and main content shall be emphasized.
Teachers shall dress in a business-formal way and teach bilingually. No smoking and no phones in class time. Teachers shall be standing while teaching. Finish classes on time and don't leave classes at will. Without the permission from the Academic Affairs Office, teachers cannot switch classes or suspend classes. To assess and
evaluate student progress regularly in accordance with guidelines established by the Teachers and administration.
Evaluate the teaching result through homework feedback: To design various kinds of homework (including homework during holidays) to make sure a suitable level of difficulty. Teachers should ask students to finish homework
carefully and regularly. Teachers shall collect homework on time, mark all homework, and provide instant feedback to students. To report the assessment results of student progress to each student in a timely manner and to complete report cards in accordance with school policy.Students' performance shall be input into School Pal.
REQUIREMENTS:
Graduate degree or above, major in fine arts, art design, education and other related majors;

Have first-line practical experience in high school teaching and research or international school practice;

Love education, have the spirit of research, and have a sense of reform and innovation;

Hold a high school teacher qualification certificate;

Familiar with A-level/ AP/ IB international curriculum system;

Be able to design and organize teachers to carry out curriculum teaching and research activities, possess the ability of curriculum training, and promote the professional development of teachers.
关键词: 引进外教 | 外籍教师 | 企业发展人才
我们的办公地址:中国青岛
我们的办公时间:周一至周五
上午8:30至下午5:30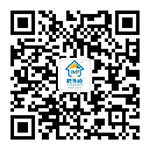 ---
Copyright © 2022 青岛佳美丰经济文化咨询有限公司 SEO