---
概要:
随着我们和世界在经济和文化领域的往来越来越多,更多的企业也开始聘用在非教育领域的人才 如国际贸易人才 海外市场运营 技术设计 工程师等等 已变更快更好的开拓和服务服务国外客户。
20k to 32k High school head of English department in Tianjin
Wechat: wowwowchina/eslconsultant
JOB DESCRIPTION
– Head of English Department – Senior School (Year 10-12)
– Tianjin
RESPONSIBILITIES
– Reports to International Principal, through the Head of Senior School (HOSS) and Head of Teaching & Learning (HoTL).
– Be responsible to ensure the Department meets all compliance requirements, including, but not limited to, overseeing the orderly implementation of SACs and their marking, cross marking, and reporting to VCAA of SAC scores / S&N grades / Indicative Examination Grades, and responding to SAC audits when requested by VCAA.
– Oversee the Deputy Head of English and teachers within their faculty in such a
way that best practice in learning and teaching is achieved in accordance with the standards of School.
Payment and benefits:
– Competitive salary based on qualifications and experience.
– The full package includes accommodation (2 bedroom apartment or as applicable for family),
– comprehensive medical insurance,
– visa and onboard costs,
– free tuition for children,
– flight costs as applicable, relocation allowance, gratuity allowance on successful
completion of contract
– normally a 2-year appointment and will be reviewed at the end of each Academic School Year
– Career path development is available as positions are advertised
Key Selection Criteria:
– Ready for a new challenge
– Flexible and dynamic
– Enthusiastic and conscientious
– Fluent English speaker
– Demonstrated knowledge and at least two (2) years' experience in teaching senior
high school English
– VCE (or equivalent IB / IGCSE) experience preferred
– Ability to live within a foreign country for an extended period
– Eligible to be granted a work visa for China
– Ability to form a rapport with students and build collaborative working relationships
– Good verbal, written and inter-personal communication skills
– Bilingual Mandarin/English an advantage
– Sensitivity to the requirements of working in an international setting with non-English speaking families and colleagues.
General Requirements
– Minimum of Bachelor Degree in subject area. (English/Literature)
– Certified Teacher qualification and Registration
– The successful candidate will be expected to support the vision and ethos of the
School.
– Staff must ensure that all decisions, pertaining to their role at Haileybury, are made in line with legislations and Policies and Procedures as set out in the Staff Manual.
– To guarantee work permit approval in China the suitable candidate MUST come from a native English speaking background or if not, hold a Masters in English or English Literature.
关键词: 引进外教 | 外籍教师 | 企业发展人才
我们的办公地址:中国青岛
我们的办公时间:周一至周五
上午8:30至下午5:30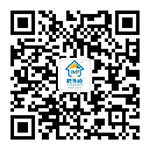 ---
Copyright © 2023 青岛佳美丰经济文化咨询有限公司 SEO