---
概要:
随着我们和世界在经济和文化领域的往来越来越多,更多的企业也开始聘用在非教育领域的人才 如国际贸易人才 海外市场运营 技术设计 工程师等等 已变更快更好的开拓和服务服务国外客户。
25k K12 school drama / German teacher in Benxi
Wechat: wowwowchina/eslconsultant
JOB DESCRIPTION
● 1. drama teacher for k-12 school --consider any nationality
● 2 .Native German teacher for K-12 school( some students are from Germany)
● Location: Shenyang/Benxi, lianing province
● School typle: K-12
● Start: Aug 2022
● 2 years contract renewable by mutual consent
● Work schedule:Mon to fri,
●boarding school catering to Chinese students who seek a path for a trending university abroad. The school is located on a sprawling countryside campus with first-class facilities that includes a theatre, gymnasium, dedicated science labs, art
and maker rooms, computer facilities and library. We are a young school in search of teachers to help us shape the future of our program.

Compensation and Benefits
• Competitive salaries commensurate with experience 25K around before tax
• Housing provided, meals subsidized
• Arrival and Repatriation flights covered
• A yearly travel subsidy – 8,000 RMB
• Relocation reimbursement, assistance, and temporary accommodation
• Full salaried Summer, Christmas, and Spring vacations
• 100% visa and residence permit sponsorship
• Free tuition for 1 dependent

Specific Responsibilities:
• Develop and implement lesson plans following the school's curriculum, aims, and vision, embedding the strategies from the Smart Learning framework to include clear learning outcomes, success criteria and formative assessment and feedback.
• Prepare, teach, assess, and provide feedback to students
• Assess and analyze students' academic progress utilizing specified procedures
• Utilize data analysis to drive instruction
• Provide relevant academic and behavioral data to stakeholders including students, parents, and Heads of Primary
• Work collaboratively with other staff members to develop common unit plans and
assessment strategies, share resources, etc,
• Assist with various student supervision duties such as at lunch or recess
• Assist with after-school clubs and/or extracurricular activities at least 2 times per week.
• Assist with rotating evening boarding student duties from 18:30 – 20:00 once every 2 weeks
• Participate in regular faculty, parent-teacher, and professional development meetings
本科学历,小学一级教师。1999年参加工作,认真负责,思想进步,乐于助人,工作热情高。2011年获河间市青年教师数学大赛一等奖。多次获镇优秀教师称号。人生格言是:教师是火种,点燃了学生的心灵之火,教师是石阶,承受着学生一步步踏实地向上攀登。李俊芳,大专学历,小学高级教师。1999年参加工作 ,有事业心 ,追求卓越,善于学习,具有较高综合素质。擅长数学教学。 多次获市优秀教师称号。2007年获沧州青年教师 数学大赛一等奖。 人生格言是:把爱带给每位学生,用千百倍的耕耘,换来桃李满园香。双手扶持千木茂,慈怀灌注万花稠。
关键词: 引进外教 | 外籍教师 | 企业发展人才
我们的办公地址:中国青岛
我们的办公时间:周一至周五
上午8:30至下午5:30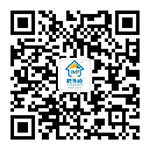 ---
Copyright © 2022 青岛佳美丰经济文化咨询有限公司 SEO