---
概要:
随着我们和世界在经济和文化领域的往来越来越多,更多的企业也开始聘用在非教育领域的人才 如国际贸易人才 海外市场运营 技术设计 工程师等等 已变更快更好的开拓和服务服务国外客户。
22k primary to middle school ESL teacher in Quzhou
Wechat: wowwowchina/eslconsultant
JOB DESCRIPTION
● Working hours: 22-24 teaching hours, no need office hours
● Primary to middle school ESL teacher
● Holiday with pay: 2 days of sick leave (do not need to provide a doctor's certificate), up to 6 days of paid leave for those who are seriously ill and require hospitalization (a doctor's certificate is required).
● 3 days of personal leave per school year.
● Quzhou, Zhejiang
Qualification
● Nationality requirements:ts: native prefer
● Education requirements: Bachelor degree or above
● Professional requirements: unlimited
● Gender requirements: unlimited
● Age requirement: under 40 years old
● Experience: Have teaching experience in primary and secondary schools in China
● arrival date: September 1, 2022
● No limitation, Spouse allowed
Terms of Employment
● Contract time: one year (plus a probationary period of 1 month, and the probationary period salary will be paid according to the salary standard after entry)
● Salary (before tax): RMB 220,000 before tax. 12 months salary
● Air ticket allowance: round flight ticket reimburses, the checked baggage fee of not more than 2,000 yuan.
● Travel Allowance: None
● Insurance: Foreign Expert Medical Health Insurance
● Apartment situation: Free teachers' apartment
● Teachers are responsible for Internet access fees, water, electricity and gas fees in the apartment
● working meals: a monthly meal allowance of 400 yuan, not during winter and summer vacations.
● Overtime allowance: none
● Holidays: The same basic benefits as other Chinese teachers, including Chinese statutory holidays; three days of Christmas holidays (December 24, December 25, and one day that can be connected to the weekend, plus the weekend for a total of 5 days) ).
● help you apply for a work visa and bear the cost of visa application.
● Other benefits: free use of the school's sports facilities; training opportunities and Chinese language training.
关键词: 引进外教 | 外籍教师 | 企业发展人才
我们的办公地址:中国青岛
我们的办公时间:周一至周五
上午8:30至下午5:30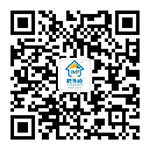 ---
Copyright © 2022 青岛佳美丰经济文化咨询有限公司 SEO