---
概要:
随着我们和世界在经济和文化领域的往来越来越多,更多的企业也开始聘用在非教育领域的人才 如国际贸易人才 海外市场运营 技术设计 工程师等等 已变更快更好的开拓和服务服务国外客户。
450k Primary school Vice Principal in Ningbo
Wechat: wowwowchina/eslconsultant
JOB DESCRIPTION
● Vice Principal
● Ningbo, Zhejiang, China
ROLE AND RESPONSIBILITIES
·Manage the academic work leading to IB(PYP)accreditation within 3 years of operations.
·With the Principal, share responsibility for the management of curriculum, ensuring the curriculum is challenging, inquiry-based, appropriate and engaging for our international student body and which prepares them for life.
·Ensure the achievement of excellent academic standards of the department, whereby each child can fully realize his/her potential. ·Assist the school principal with initial and ongoing teacher and staff recruitment and management; student recruitment and admissions; student and staff welfare; school budget management; marketing and communications public relations, etc.
·Promote and safeguard the welfare of students by working with Human Resources and the Principal. 8.Ensure a consistent and continuous focus on school pupil achievement and assessment and use appropriate data and benchmarks to set, monitor, track and evaluate individual student progress using school technology.
·Collaborate with Principal to establish and implement professional development, teacher trainings and appraisal strategies ·Working closely with the Principal of CISN, and the Principal of the Bilingual School as a member of the leadership team, to ensure consistency and alignment of policies.
·Demonstrate the highest standards of professional behavior and act as an ambassador for CISN both within the school and among the wider community. ·Act as IB reviewer and mentor to departmental faculty as part of the school's performance management system.
·Identifying priorities and curriculum needs for to School to include IB accreditation
·Working closely with the Principal and HR with regards to hiring of staff.
·Coordinate with Marketing Department to meet with prospective parents and conduct tours of the facility. ·Participate as a member of the faculty on school committees and professional association activities.
·Address and respond to student issues/emergencies as needed. ·Any other duties that are deemed necessary by the Principal as part of the job performance.
This role requires
Qualified teaching certification
(Elementary School)
Master degree in education, and PhD in education preferred
At least 5 years teaching experience (Elementary)
Current or previous significant academic leadership experience in an outstanding
Elementary School
A commitment to the principles of child-centered, inclusive education Clear understanding of and support for the Mission of the school
Leading the use of technology to improve teaching and learning Effective line management of other staff including managing and resolving conflict
Previous leadership experience in coaching and mentoring · Excellent written and verbal communication skills.
Think creatively to anticipate and solve problems
Develop effective teamwork and be able to contribute effectively to a range of teams
Work well under pressure, maintaining a sense of perspective
Ability to manage own time effectively
Reliability and integrity
Knowledge of current educational trends, curriculum developments and educational initiatives
A dedication to high standards
A belief in working in partnership and as part of an established team
Proven ability in the development of effective structures and systems
Significant experience of school budgeting
关键词: 引进外教 | 外籍教师 | 企业发展人才
我们的办公地址:中国青岛
我们的办公时间:周一至周五
上午8:30至下午5:30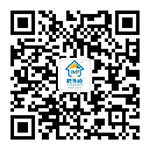 ---
Copyright © 2022 青岛佳美丰经济文化咨询有限公司 SEO