---
概要:
随着我们和世界在经济和文化领域的往来越来越多,更多的企业也开始聘用在非教育领域的人才 如国际贸易人才 海外市场运营 技术设计 工程师等等 已变更快更好的开拓和服务服务国外客户。
20k to 30k reading club ESL teacher in Beijing
Wechat: wowwowchina/eslconsultant
JOB DESCRIPTION
• READING CLUB Belongs to an international school in Beijing .
• looking for English Teacher start in one week.
• Salary is 20-30KRMB per month , plus rent allowance 5k
• Vacancy: 1
• Wed: 11:00 am to 8:00 pm with one hour for lunch
• Thu & Fri: 1:00 pm to 8:00 pm
• Sat & Sun: 8:30 am to 6:30 pm with one hour for lunch

Qualifications
• native English speaker can meet teacher working visa or Fluent English speaker in china with B type non teaching visa (needs to be transferred to this institute)
• B.A. or M.A. in Education or equivalent
• Minimum 3 years' teaching experience K-8. Knowledge of current reading levelling systems and reading series, experience in teaching English reading preferred
• Experience in inquiry-based learning preferred
• Ability to meet the learning needs of students acquiring English as a second language
• Reporting to: RF Director

Responsibilities:
• Teach English reading curriculum to students aged 4-12 in small groups based on established unit
and lesson plans.
• Implement criterion-based assessment for both formative and summative assessment.
• Ensure that curriculum and assessment are implemented according to the curriculum
• Maintain student progress files.
• Inform parents regularly of students' progress.
• Maintain effective discipline in the classroom and ensure the safety and security of the children at all times.
• Participate in social and marketing promotional activities.
• Participate in training seminars to enhance and develop professional teaching skills.

Personal Attributes:
• Maintain an attitude that is proactive, energetic, positive, open, honest, friendly and professional.
• Demonstrate ability to be flexible to work requirements/commitments/ hours when necessary.
• Love teaching and kids.
• Strong communication, coordination and problem solving skills.
• Multicultural, open-minded, creative, and outgoing.
Compensation and Benefits:
• Competitive salary and benefit package based on experience
• Visa sponsorship for expat employees
• Paid leaves
• Medical insurance for full time employees
• Multicultural working environment
• Training and career development opportunities
本科学历,小学一级教师。1999年参加工作,认真负责,思想进步,乐于助人,工作热情高。2011年获河间市青年教师数学大赛一等奖。多次获镇优秀教师称号。人生格言是:教师是火种,点燃了学生的心灵之火,教师是石阶,承受着学生一步步踏实地向上攀登。李俊芳,大专学历,小学高级教师。1999年参加工作 ,有事业心 ,追求卓越,善于学习,具有较高综合素质。擅长数学教学。 多次获市优秀教师称号。2007年获沧州青年教师 数学大赛一等奖。 人生格言是:把爱带给每位学生,用千百倍的耕耘,换来桃李满园香。双手扶持千木茂,慈怀灌注万花稠。
关键词: 引进外教 | 外籍教师 | 企业发展人才
我们的办公地址:中国青岛
我们的办公时间:周一至周五
上午8:30至下午5:30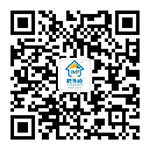 ---
Copyright © 2022 青岛佳美丰经济文化咨询有限公司 SEO