---
概要:
随着我们和世界在经济和文化领域的往来越来越多,更多的企业也开始聘用在非教育领域的人才 如国际贸易人才 海外市场运营 技术设计 工程师等等 已变更快更好的开拓和服务服务国外客户。
20k to 30k high school Physics/Chemistry teacher in Shenzhen
Wechat: wowwowchina/eslconsultant
JOB DESCRIPTION
● Physics/Chemistry/Science & Math Teacher in Shenzhen
● To plan, organize and implement an appropriate instructional program in a secondary learning environment that guides and encourages students to develop and fulfill their academic potential. Work is performed under the supervision of the Vice-Principal of Academics.
● Your job functions will include but may not be limited to the following:
Teaching the following classes:
AP Physics
Physics (11th Grade)
Chemistry (10th Grade)
Biology (9th Grade)
● Planning and execution of engaging classroom activities for groups of 5-15 students
● Ensuring student understanding of the class material through assignments such as tests, projects, and papers
● Creating class materials based on the provided Veritas science & math textbooks.
● Adhering to our professional code of conduct, outlined in the faculty manual.
● Creating fair and effective examinations based on the course material
● Attending faculty meetings.
● Attending at least one marketing event per month.
● Attending parent/teacher meetings as needed (usually no more than once per semester).
● Management of the science lab.
Knowledge/Abilities Required:
● B.A./B.S. from an accredited university, preferably in education or, at the very least: Biology, Chemistry, or some related science.
● At least two years' experience teaching high school, preferably abroad
● Ability to communicate with non-native English speakers
● Work visa qualifications
● Chinese language would of course be a benefit but is by no means required.
*Benefits*
Salary 20-30k RMB Per month.
Free accommodation and dining
Gym and great campus environment
Birthday celebration and other activities
Assistance of work permit in China
*Schedule*
Mon~Fri
Weekends Off
Up to 20 hours of teaching plus office hours.
*Requirements*
BA/BS degree or above.
TEFL/TESOL or 2 years teaching reference letter.
Non-criminal record background check.
Native English speakers only.
本科学历,小学一级教师。1999年参加工作,认真负责,思想进步,乐于助人,工作热情高。2011年获河间市青年教师数学大赛一等奖。多次获镇优秀教师称号。人生格言是:教师是火种,点燃了学生的心灵之火,教师是石阶,承受着学生一步步踏实地向上攀登。李俊芳,大专学历,小学高级教师。1999年参加工作 ,有事业心 ,追求卓越,善于学习,具有较高综合素质。擅长数学教学。 多次获市优秀教师称号。2007年获沧州青年教师 数学大赛一等奖。 人生格言是:把爱带给每位学生,用千百倍的耕耘,换来桃李满园香。双手扶持千木茂,慈怀灌注万花稠。
关键词: 引进外教 | 外籍教师 | 企业发展人才
我们的办公地址:中国青岛
我们的办公时间:周一至周五
上午8:30至下午5:30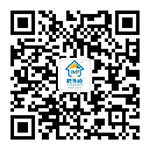 ---
Copyright © 2022 青岛佳美丰经济文化咨询有限公司 SEO