---
概要:
随着我们和世界在经济和文化领域的往来越来越多,更多的企业也开始聘用在非教育领域的人才 如国际贸易人才 海外市场运营 技术设计 工程师等等 已变更快更好的开拓和服务服务国外客户。
18k to 23k primary school ESL teacher in Yiwu
Wechat: wowwowchina/eslconsultant
JOB DESCRIPTION
● Yiwu city, Zhejiang
● ESL teacher wanted
● 2 vacancies for Kindergarten
● 10 vacancies for primary school
● 1 vacancy for high school
● only natives wanted
● Positions to be filled: 10 Foreign teachers
1. Starting date: Feb 2023.
2. Teaching hours: Workload: No more than 20 teaching periods a week (40 minutes each period), plus 20 office hours. Work Hours: 08:00 a.m. – 05:00 p.m. (Mon. – Fri.) with about 100 minutes lunch break
3. Before TAX Salary: Depending on experience and qualifications.
Annual Bonus: In case the contract will be renewed, one extra month salary will be given.
4. Class sizes: 10 – 30 students per class.
5. Salary: before RMB 18000 – RMB 23000 depending on qualification, experience and demo class. P.S: Salaries could exceed this limit if the candidate has higher qualifications – e.g. a masters or PHD in the related subject, and experience over 10 years.
6. Reimbursement: RMB 6000 – RMB 10000 depending on actual air fare upon completion of a one-year contract.
7. Accommodation:
A well-furnished apartment with necessary electric appliances provided on campus, with 300 RMB free for the monthly expense of water and electricity
8. Paid Holidays:
Winter vacation, Christmas Day, May Day, National Day, as well as other PRC public holidays.
9. Insurance/Foreign expert permit /Residence permit:
Arranged for and paid by the school.
10. Additional Information:
A demo class
Qualifications & Requirements:
● All teachers:
o BA or higher in the related subject.
o 22-50 years of age.
o Fresh graduates or with two years teaching experience. [Preferred but not a must].
● Foreign teachers: Fresh graduates [with a TEFL in China certificate] or with 2 years teaching experience, native native speakers. IELTS score or TOEFL score is a plus.
● Notice: You must have either a 2-year-teaching experience or a TEFL Certificate gained in TEFL China to apply the work permit and working visa. If not, you can still come to China with a tourist visa first and take the TEFL China Course in Beijing, Shanghai or Suzhou for about one week and get the TEFL Certificate which is valid for applying a work permit in China according to the regulations.
关键词: 引进外教 | 外籍教师 | 企业发展人才
我们的办公地址:中国青岛
我们的办公时间:周一至周五
上午8:30至下午5:30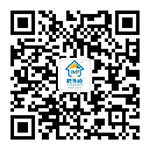 ---
Copyright © 2022 青岛佳美丰经济文化咨询有限公司 SEO