---
概要:
随着我们和世界在经济和文化领域的往来越来越多,更多的企业也开始聘用在非教育领域的人才 如国际贸易人才 海外市场运营 技术设计 工程师等等 已变更快更好的开拓和服务服务国外客户。
700k to 900k middle high school Principal in Beijing
Wechat: wowwowchina/eslconsultant
JOB DESCRIPTION
- RMB 700K -900K annual income,
- foreign principal wanted in Beijing,
- asap.
- Middle/high school
- needs native English speakers with relevant experience
- master degree or above,
- Famous school QS before 50, better have related experience in Dingshi and other famous schools before
- The Head of School should serve as a centralizing leadership figure within the
school and the local community. The Head of School will work closely with, and report directly to, the Board of Directors ("Board"). The Head of School position will be supported by at least one full time office staff person. The Head of School will tend to the issues that concern the school as a whole and will facilitate communication /build consensus among the teachers, staff, families, (students) and Board. The Head of School should have a larger vision for the future direction of the school while continuing to support and encourage the preservation of the whole person education philosophy through the school.
QUALIFICATIONS:
- Minimum of a Masters degree from National Top 10% ranking universities ,
with knowledge of CCSS/IB/PBL education and complete a chosen Head of School
leadership training program. Administrative experience in an educational setting with
demonstrated leadership qualities required.
- Recommended(experience/skill/interest)
- 10 years of experience in Eduction/NPO/NGO
- Culturally diverse, fluent in English and Chinese(with time)
- Connections with educational communities with China
- Growth mindset/entrepreneurs
PRINCIPAL DUTIES OF THE HEAD OF SCHOOL
OVERALL
- Responsible for the administrative(Finance/HR/Marketing/Boarding Program/PTA/Facility/Academic/Advancement) success of all school programs.
- Ensures that the school is in compliance with all applicable governmental laws and
regulations.
ORGANIZATION
- Coordinates scheduling of, and attends, all required school functions and activities.
FINANCE
- Serves as Business Manager for JPED.
- Executes the financial policy set by the Board of Directors, including communicating Board policy and decisions to PTA.
- Assists the bookkeeper and Board Treasurer with financial issues and long term planning.
- Applies for and maintains grants.
- Assists in coordination and execution of fund-raising plans.
- Serves as a resource for the Fundraising Chair
关键词: 引进外教 | 外籍教师 | 企业发展人才
我们的办公地址:中国青岛
我们的办公时间:周一至周五
上午8:30至下午5:30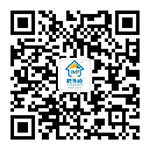 ---
Copyright © 2022 青岛佳美丰经济文化咨询有限公司 SEO