---
概要:
随着我们和世界在经济和文化领域的往来越来越多,更多的企业也开始聘用在非教育领域的人才 如国际贸易人才 海外市场运营 技术设计 工程师等等 已变更快更好的开拓和服务服务国外客户。
Education/Teaching
18k kids training school ESL teacher in Xiamen
JOB SUMMARY
Native English speaking teachers needed in Xiamen.
Mon to Fri 15:00-21:00, Weekend 9:00-18:30, 2days off per week
2k house allowance
Work visa

Benefits Package
1. Basic salary: 16,000+ RMB per month (before tax);
2. Bonus system
a. Contract completion bonus,
b. Bonus for new teachers;
c. Overtime pay,
d. Quarterly bonus
e. Bonus for enrollment,
3. Allowance system
a. Housing allowance;
b. Flight allowance;
c. Sign-in allowance;
4. Other benefits
a. Visa support: provide legal residence permit;
b. Medical & accident insurance;
c. Paid holiday:
d. Nursing Leave:
e. Maternity Leave:
f. Professional training;
g. Opportunities for promotion;
h. Airport pick-up, free hotel upon arrival, team building, etc
5. Special Benefits for teachers who have or want to bring nuclear family to China.
a. Medical & accident insurance: for foreign spouse and lineal relatives in China.
b. Housing allowance for children,
c. Local education allowance for children,
Requirements
1. Native English speaker only;
2. Bachelor's or Master's degree and majored in education preferred;
3. At least 2 years related experience with reference letter;
4.TEFL/TESOL certificate preferred;
5.22-45 years old
WORK VIZA REQUIREMENTS:
BELOW DOCUMENTS TO BE CERTIFIED AT THE LOCAL CHINA EMBASSY
♢ Medical Certificate of the applicant
♢ Applicant Passport or International Travel document
♢ Certification of 2years or more of working experience or teaching cert
♢ Highest degree nortarized in your city office, then stamped in Chinese embassy in the country where you get your degree.
♢ Certificate of Absence of Criminal Record issued by the official of the State of Nationality or Permanent residence of the applicant
♢ One inch ID white background photo.
OUR SERVICES TO THE FOREIGN TEACHERS
Our Team will assist and monitor the following:
♢ Finding your 1 year placement in our learning centers.
♢ Dedicated team guiding you through the placement and visa process.
♢ Accommodation set up before you head out (if required)
♢ Z-visa sponsored if required
♢ Permanent in-country support team for the whole year you're out here.
♢ A curriculum is already devised (with accompanying materials and lesson plans) to give you more time to focus on teaching
♢ Opportunity to renew contract for another year and change location after your first year.
♢ We provide TESOL training for USD 250 one payment or USD 350 for two payments.
♢ We provide 2 class of Chinese lessons free of Charge.
CONTACT US
If you are interested please send your:
♢ Resume in word format
♢ Photo
♢ Scan of the first page of passport
♢ Scan of Degree certificate (s)
♢ Scan of TEFL/TESOL certificate(s)
♢ Reference letter(s)
♢ Self-introduction video
♢ Video demonstrating in-class teaching.
For application send us an Email:
With Subject: Your preferred job & location, e.g.: (High school math teacher in Beijing)
ESL CONSULTANT
♢ Skype: amci77
♢ Wechat: +86 15253240669 / ESL-Consultant
♢ Whatsap : +86 15253240669 / ChinajobsJMF
♢ E-mail: hr@eslconsultant.com / teachers@eslconsultant.com
♢ Website: www.eslconsultant.com
♢ Follow us on Wechat: ESL-Consultant
♢ Follow us on Linked in: ESL Consultant
♢ Follow us on Twitter: Chinajobs@JMF1
♢ Follow us on Facebook: Chinajobs.jmf.5
♢ Follow us on Instagram :Chinajobsjmf
♢ Join us on linked in group: ESL Consultant - Work in China
关键词: 引进外教 | 外籍教师 | 企业发展人才
我们的办公地址:中国青岛
我们的办公时间:周一至周五
上午8:30至下午5:30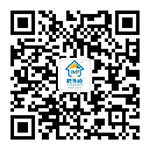 ---
Copyright © 2023 青岛佳美丰经济文化咨询有限公司 SEO