---
概要:
随着我们和世界在经济和文化领域的往来越来越多,更多的企业也开始聘用在非教育领域的人才 如国际贸易人才 海外市场运营 技术设计 工程师等等 已变更快更好的开拓和服务服务国外客户。
Education/Teaching
17k o 18k kindergarten ESL teacher in Ningbo
Wechat: wowwowchina/eslconsultant
JOB DESCRIPTION
● Kindergarten, Ningbo City, Zhejiang Province
Job Description: Salary 17k-18k free housing
• International kindergarten, children aged 3-6
• Schedule: Monday to Friday, 8:00am-4:30pm (lunch break 11:00-13:00)
• Class size: less than 25 people (usually 15-20 people)
• Location: Ningbo, Zhejiang
• Accommodation includes or a monthly living allowance of 2,000 yuan per month
• Breakfast and lunch available
• Comprehensive medical insurance
• Paid holidays: 13 days
• Legal work visa
• Purchase or reimburse round-trip airfare according to the situation (5000 yuan)
★Required: At least 2 years of teaching experience,
foreign language or TESOL,
undergraduate degree,
certificate notarization,
notarization, no crime report
plan tickets 5,000 yuan maximum
tax before 18K
WORK VIZA REQUIREMENTS:
BELOW DOCUMENTS TO THE CERTIFIED AT THE LOCAL CHINA EMBASSY
● Medical Certificate of the applicant
● Applicant Passport or International Travel document
● Certification of 2years or more of Service
● Bachelor degree or Postgraduate Certificate or Relevant approval documents or Vocational qualification Certificate
● Certificate of Absence of Criminal Record issued by the official of the State of Nationality or Permanent residence of the applicant
● One inch ID white background photo.
About us:
China JMF Consulting is a leading recruiting company in China, has served hundreds of schools and companies in China since 2004. We are the bridge of China education and foreign job seekers and education. We have helped thousands of foreigners get settled in China happily.
Our Vision is to introduce China to the World and let the world come close to China and grow up with China, share the opportunities of china with talented and devoted people to the development of the country. Our Mission to bring thousands decent educators and experts in every fields to China every year. Our value is Responsibility, Love, perseverance
Best opportunities in China, come and Join now! Our Motto: Love and help each other! we can grow together !
OUR SERVICES TO THE FOREIGN TEACHER
If you still in Abroad
Our team will assist with the following:
● Finding your 1 year placement in our learning centers.
● Dedicated team guiding you through the placement and visa process.
● Accommodation set up before you head out (if required)
● Z-visa sponsored if required
If already in China or Upon your arrival in China
Our team will assist with the following:
● Permanent in-country support team for the whole year you're out here.
● A curriculum is already devised (with accompanying materials and lesson plans) to give you more time to focus on teaching
● Opportunity to renew contract for another year and change location after your first year.
Contact us:
If you are interested please send your resume in word format, photo, passport, degree cert scanned copy for application or contact us by (Email subject: your preferred job & location, eg.High school math teacher in Beijing )
JMF CONSULTANT
Skype: amci77
Wechat: +8615253240669 / eslonsultant
Whatsap : +8615253240669 / ChinajobsJMF
E-mail: hr@eslconsultant.com / teachers@eslconsultant.com
www.eslconsultant.com
Follow us on Wechat: ESL-Consultant
Follow us on Linked in: ESL Consultant
Follow us on Twitter: Chinajobs@JMF1
Follow us on Facebook: Chinajobs.jmf.5
Follow us on Instagram :Chinajobsjmf
Join us on linked in group: ESL Consultant - Work in China
关键词: 引进外教 | 外籍教师 | 企业发展人才
我们的办公地址:中国青岛
我们的办公时间:周一至周五
上午8:30至下午5:30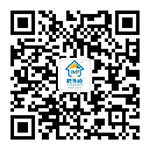 ---
Copyright © 2023 青岛佳美丰经济文化咨询有限公司 SEO