---
概要:
随着我们和世界在经济和文化领域的往来越来越多,更多的企业也开始聘用在非教育领域的人才 如国际贸易人才 海外市场运营 技术设计 工程师等等 已变更快更好的开拓和服务服务国外客户。
Education/Teaching
16k to 18k kindergarten ESL teacher in Hangzhou
Wechat: wowwowchina/eslconsultant
JOB DESCRIPTION
● Job title: kindergarten English teacher in Hangzhou
Job Description:
1. Work time: 8:00am-4:30pm
Morning lesson time:3 classes, One and a half hours
After Lunch, 1-hour rest
Activity time: afternoon one and half hours, from 3:00pm enter into class-4:30pm finish
other times: Preparation for the lessons and activities
2. Other responsibilities: our kindergarten will hold some activities, please assume to collaborate with these activities. An example of such opportunities includes big showcase events which celebrate the end of term by performing a production concert for the parents, held at the local university. Another big showcase production happens at the end of the Summer term to celebrate the oldest children graduating with an English production. As you will be asked to provide support and guidance during the rehearsals of these productions, it will be a nice opportunity for you to see the children's final performance with costumes and music.
3. Job training: when you come to our kindergarten, we will give you English teaching materials along with information about the relevant themes that you will be using to plan your lessons for the children. There are multiple themes throughout the year which can be flexible and designed with your ideas along with the previous ideas of other foreign teachers at the kindergarten.
4. when you teach in the class, we will have Chinese teacher assist you.
5. Support for you:
Invitation letter
Work visa
Health check
Resident permit
Chinese assistant arranged for airport pick up and help to settle down
Provide you the apartment
Daily living support: bank accounts, new mobile numbers...
Other qualification:
English native speaker, pure and clear pronunciation
The individuals who love children, are energetic, kind and with good temper
Positive attitude, good communication ability
Experience in preschool education is preferred
Healthy and no criminal record
Salary& benefits
Monthly salary:16000RMB-18000RMB (1824GBP-2052GBP),
Lunch: we provide you lunch.
Apartment: we will provide you the apartment (good environment)
Airfare allowance: we provide you 6000RMB
Health insurance: Chinese social secruity
REQUIREMENTS:
● Hold at least Bachelor degree or above 本科及以上
● Hold TESOL, TEFL,CELTA or equivalent certificates有TESOL/TEFL等相关证书
● Related teaching experience prefer有相关教学经验会优先考虑
● Speak Standard English.英语发音标准
● Native Speakers from US, UK, Canada, Ireland, Australia, New Zealand, South Africa来自于英美加澳新西兰南非等母语国家
● Meet other requirements for Working Z-visa.符合其他工签要求
● Recommendation Letter (s) 推荐信等
关键词: 引进外教 | 外籍教师 | 企业发展人才
我们的办公地址:中国青岛
我们的办公时间:周一至周五
上午8:30至下午5:30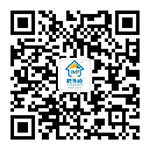 ---
Copyright © 2023 青岛佳美丰经济文化咨询有限公司 SEO