---
概要:
随着我们和世界在经济和文化领域的往来越来越多,更多的企业也开始聘用在非教育领域的人才 如国际贸易人才 海外市场运营 技术设计 工程师等等 已变更快更好的开拓和服务服务国外客户。
Education/Teaching
8k to 14k university Japanese/English/German teacher in Kunming
Wechat: wowwowchina/eslconsultant
JOB DESCRIPTION
● Kunming, Yunnan, China
University position - 4 English, 1 Japanese, 1 German,
English Corner is 7 hours a day,
professional course teacher is 18 class hours. German, Japanese, half-sitting, semi-teaching
Working hours: The working hours of the English Corner are Mon to Friday, 7 hours a day, and need to work with the International Exchange Center.
Teaching courses: 2 teachers are responsible for the English Corner. From Monday to Friday, 8:00 to 22:00, 8 time periods are selected to set up a foreign language corner at the three campuses. Each teacher performs a weekly foreign language course in accordance with the contract details signed by both parties. Two teachers are responsible for the teaching of professional courses and need to be taught in English. Class hours are executed in accordance with the contract details signed by both parties.
Recruit foreign teachers who can teach German/Japanese, be responsible for German and Japanese language training, and have certain Chinese or English expression skills.
8000-14000 yuan, according to the years of work, experience adjustment, specific treatment content interview details
Salary calculation items: basic salary + performance salary: position salary, academic allowance, title subsidy, transportation, communication subsidy, school age subsidy, water and electricity subsidy, tranquility subsidy, housing subsidy. Performance: teaching performance + construction and management performance; ticket subsidies, meal supplements, holiday subsidies and visa fees, medical examination fees and insurance premiums.
REQUIREMENTS:
● Hold at least Bachelor degree or above 本科及以上
● Hold TESOL, TEFL,CELTA or equivalent certificates有TESOL/TEFL等相关证书
● Related teaching experience prefer有相关教学经验会优先考虑
● Speak Standard English.英语发音标准
● Native Speakers from US, UK, Canada, Ireland, Australia, New Zealand, South Africa来自于英美加澳新西兰南非等母语国家
● Near Native European also can apply发音很清晰的欧洲老师也会考虑
● Age under 60 years, but can also will try to help over 60s 60岁以下,超过60岁也会帮助申请
● Meet other requirements for Working Z-visa.符合其他工签要求
● Recommendation Letter (s) 推荐信等
关键词: 引进外教 | 外籍教师 | 企业发展人才
我们的办公地址:中国青岛
我们的办公时间:周一至周五
上午8:30至下午5:30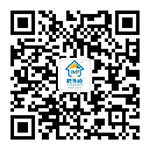 ---
Copyright © 2023 青岛佳美丰经济文化咨询有限公司 SEO