---
概要:
随着我们和世界在经济和文化领域的往来越来越多,更多的企业也开始聘用在非教育领域的人才 如国际贸易人才 海外市场运营 技术设计 工程师等等 已变更快更好的开拓和服务服务国外客户。
Education/Teaching
17k to 26k kindergarten to primary school teacher in Dongguan
Wechat: wowwowchina/eslconsultant
JOB DESCRIPTION
● Dongguan kindergarten and primary school ESL teacher
The Terms and Conditions of Employment are as Follows:
1. Engagement
Required to work a minimum of 40 hours weekly, and requirements include teaching contact days, professional development days, staff meetings and training, parent consultations, and other supervision duties as directed by the School Management. Fulfillment of these requirements will result in more than 40 hours weekly.
Usual working hours are from 8:00a.m. to 4.30p.m. Monday to Friday, with half an hour daily for lunch.
2. Contract Period
The contract is for a period of two years, commencing August 19, 2019 until the end of the 2020-2021 school year, with the option of renewal for a further period of one or two years to be agreed upon between Party A and Party B. The school will process the visa to come to work in China.
3. Salary
The salary will be RMB17,000-26,000 depending on qualifications and experience per calendar month. A housing allowance of RMB2,000 has already been included as part of the base salary.
Regular meals are included except for dinner. Transportation to school and back is their own responsibility.
4. Absence
Absence for six days with a doctor's excuse with full pay.
5. Airfare
The Company will provide for economy class plane ticket for the arrival to China at the beginning of the contract and return to their home country upon completion of the contract.
6. School Holidays
20 paid vacation days per academic year that apply only during the summer break months. As well as any time the school is not in session, with the exception of our mandatory teacher work days and summer vacation, they will receive paid leave.
7. Medical Benefits
Will provide comprehensive medical insurance.
REQUIREMENTS:
● Hold at least Bachelor degree or above 本科及以上
● Hold TESOL, TEFL,CELTA or equivalent certificates有TESOL/TEFL等相关证书
● Related teaching experience prefer有相关教学经验会优先考虑
● Speak Standard English.英语发音标准
● Native Speakers from US, UK, Canada, Ireland, Australia, New Zealand, South Africa来自于英美加澳新西兰南非等母语国家
● Meet other requirements for Working Z-visa.符合其他工签要求
● Recommendation Letter (s) 推荐信等
关键词: 引进外教 | 外籍教师 | 企业发展人才
我们的办公地址:中国青岛
我们的办公时间:周一至周五
上午8:30至下午5:30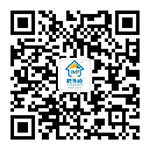 ---
Copyright © 2023 青岛佳美丰经济文化咨询有限公司 SEO