---
概要:
随着我们和世界在经济和文化领域的往来越来越多,更多的企业也开始聘用在非教育领域的人才 如国际贸易人才 海外市场运营 技术设计 工程师等等 已变更快更好的开拓和服务服务国外客户。
Education/Teaching
20k or more international school IT/Computer teacher in Shanghai
Wechat: wowwowchina/eslconsultant
JOB DESCRIPTION
● Shanghai , China
Shanghai IT /computer teacher
20k or more +apartment
21-23 teaching hours
Mon to Fri 8:00-16:30
Key responsibilities
l Planning and Preparation
1. Compile subject unit plan, vertical plan and ATL curriculum plan.
2. Aimed at different student group, design course instruction based on the plans above.
3. Work with teachers from different subject groups on interdisciplinary unit according to coordinator's request.
l Class Management
1. Create a students-oriented and inquiry based environment for teaching and learning.
2. Manage student behavior and set clear rules aligned with the school's policy.
l Instruction and Assessment
1. Deliver the course with full preparation in a clear and precise way.
2. Use different teaching methods and techniques to facilitate student learning.
3. Assign homework and give instructions and timely feedback to students. Provide support when necessary.
4. Submit student's homework sample according to coordinator's request.
5. Take the role of student's supervisor in MYP or DP projects.
6. Assess student learning regularly by using variety forms of assessments and input score and student's comments on school grading system on time.
Professional Responsibilities:
l Team and Committee
1. Attend group meeting on time and assist subject leader in MYP or DP documentation.
2. Establish and maintain a good communication with colleagues and school administration.
3. Cover lessons for teachers who are absent as the request from the administration.
4. Complete other duties and tasks assigned by subject leader or the coordinator.
l Parent Communication
1. Provide a clear and appropriate feedback on student performance so their parents can support them more effectively.
l Professional Development
1. Participate in all in-school training.
2. Attend IB Job-A-Like programme, take an active part in group discussion and submit training records.
3. Attend IB workshops and get IB training certificates (both online and off-line). Training fee
REQUIREMENTS:
● Hold at least Bachelor degree or above 本科及以上
● Hold TESOL, TEFL,CELTA or equivalent certificates有TESOL/TEFL等相关证书
● Related teaching experience prefer有相关教学经验会优先考虑
● Speak Standard English.英语发音标准
● Native Speakers from US, UK, Canada, Ireland, Australia, New Zealand, South Africa来自于英美加澳新西兰南非等母语国家
● Meet other requirements for Working Z-visa.符合其他工签要求
● Recommendation Letter (s) 推荐信等
关键词: 引进外教 | 外籍教师 | 企业发展人才
我们的办公地址:中国青岛
我们的办公时间:周一至周五
上午8:30至下午5:30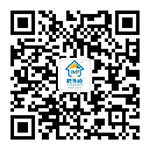 ---
Copyright © 2023 青岛佳美丰经济文化咨询有限公司 SEO