---
概要:
随着我们和世界在经济和文化领域的往来越来越多,更多的企业也开始聘用在非教育领域的人才 如国际贸易人才 海外市场运营 技术设计 工程师等等 已变更快更好的开拓和服务服务国外客户。
Education/Teaching
18k after tax kindergarten ESL teacher in Fuzhou
Wechat: wowwowchina/eslconsultant
JOB DESCRIPTION
● kindergarten ESL teacher
Working Location : Jinshan Area, Fujian, Fuzhou, China.
Type of position: Teacher/Instructor
About the job:
*Daily English Course to the children based on kindergarten curriculum
*Teach speaking& listening &writing &reading lessons according to the schedule of kindergarten

1、Child age range: 2-6 years old.
2、Class size: a class of 25-30 children.
3.Course Contents: Children's daily learning life (language, art, sports, science, society), group teaching, game teaching
4、Working hours: Monday to Friday is working hours, 25 hours a week with children to teach, play, 10 hours a week office hours (need to write teaching plans, prepare courses, training, teaching and research). Rest on Saturdays and Sundays;
5、Chinese Teaching Assistant: Each class will have a bilingual teacher to assist you.
6、Parent Work: Every month, we need to hold a sharing meeting with parents and give each child a written learning report.
7、Centralized training: One week of centralized training every year (in Fuzhou or Taiwan)
8、Weekly training: Continuous training throughout the year - 2 hours of centralized or remote online training per week.
Benefits:
Monthly income: RMB 18000 after tax (Base Salary: RMB 15000 + performance salary:RMB 3000)
Base Salary: RMB 15000 after tax
Housing: Monthly stipend RMB 1500
Bonus: bonus RMB 5000 -10000 calculated by teacher's performance data *
Airfare Bonus: 60,00 RMB/year
Insurance: Basic Chinese health insurance.
Public Holiday: Chinese public holidays off, Christmas and New Year's Day off.
Annual Holiday: 1st year teacher has 3 paid days' annual leave.
Sick Leave: 5 paid days' sick leave.
Half of the basic salary will be paid during the summer and winter holidays during the contract period.
Organized team-building activities
REQUIREMENTS:
● Hold at least Bachelor degree or above 本科及以上
● Hold TESOL, TEFL,CELTA or equivalent certificates有TESOL/TEFL等相关证书
● Related teaching experience prefer有相关教学经验会优先考虑
● Speak Standard English.英语发音标准
● Native Speakers from US, UK, Canada, Ireland, Australia, New Zealand, South Africa来自于英美加澳新西兰南非等母语国家
● Meet other requirements for Working Z-visa.符合其他工签要求
● Recommendation Letter (s) 推荐信等
关键词: 引进外教 | 外籍教师 | 企业发展人才
我们的办公地址:中国青岛
我们的办公时间:周一至周五
上午8:30至下午5:30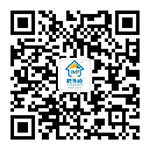 ---
Copyright © 2023 青岛佳美丰经济文化咨询有限公司 SEO