---
概要:
随着我们和世界在经济和文化领域的往来越来越多,更多的企业也开始聘用在非教育领域的人才 如国际贸易人才 海外市场运营 技术设计 工程师等等 已变更快更好的开拓和服务服务国外客户。
Education/Teaching
15k to 25k kindergarten ESL teacher in Tianjin
Wechat: wowwowchina/eslconsultant
JOB DESCRIPTION
● Tianjin Wuqing district
Kindergarten
ASAP
8 hours a day, 5 days a week + weekends,
At 7:20 in the morning, the children and parents will be invited to the park, and the children and children will leave the park at 5:10 in the evening.
Teaching content: accompanying children all day, but in the morning and afternoon, there will be work shifts between the main class and the matching class. Children's breakfast, corner play, early reading, outdoor, five major courses to know, to understand our special courses - Swimming, pottery, floral + handmade, basketball, football, etc., lunch, transition.
The daily life process is roughly as follows: there will be a work shift between the main class and the matching class, 7:20 - 8:00 to pick up the park for morning exercise, 8:10 - 8:30 breakfast, corner, 8:45 - 9:00 early reading, 9:10 - 9:30 first group activities, 9:40 - 10:30 outdoor games / football basketball / swimming, 10:40 - 11:10 second group activities, 11:10 - 11:40 Lunch, 2:50 - 3:20 3rd group activities, 3:30 - 4:00 Outdoor activities / Football basketball, 4:10 - 4:50 Dinner Evening memories, 5:10 Child leaving
REQUIREMENTS:
● Hold at least Bachelor degree or above 本科及以上
● Hold TESOL, TEFL,CELTA or equivalent certificates有TESOL/TEFL等相关证书
● Related teaching experience prefer有相关教学经验会优先考虑
● Speak Standard English.英语发音标准
● Native Speakers from US, UK, Canada, Ireland, Australia, New Zealand, South Africa来自于英美加澳新西兰南非等母语国家
● Meet other requirements for Working Z-visa.符合其他工签要求
● Recommendation Letter (s) 推荐信等
关键词: 引进外教 | 外籍教师 | 企业发展人才
我们的办公地址:中国青岛
我们的办公时间:周一至周五
上午8:30至下午5:30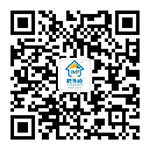 ---
Copyright © 2023 青岛佳美丰经济文化咨询有限公司 SEO