---
概要:
随着我们和世界在经济和文化领域的往来越来越多,更多的企业也开始聘用在非教育领域的人才 如国际贸易人才 海外市场运营 技术设计 工程师等等 已变更快更好的开拓和服务服务国外客户。
Education/Teaching
20k to 22k kids training center ESL teacher in Beijing
Wechat: wowwowchina/eslconsultant
JOB DESCRIPTION
● Beijing, kids training center ESL teacher
native English speakers
bachelor degree
with at least 2 years' work experience
energetic, love children and want to enter the exciting world of teaching abroad,
also looking for individuals that want to make this your career with supervisor, center manager and shareholder positions available.

Small classes of no more than 8 students

aged between 3-18.
No more than 1 or two classes per day, 40 hours per week with 2 off days and no more than 15-20 teaching hours per week.
Our basic salary is 20k-22k, and performance based bonus is 1-3K.
We will provide medical insurance, help you to settle down around the school and do everything you need to adapt to the new environment.

Experience in teaching is an advantage but if you don't have any, full training in the first month will be given at full pay.
Lots of bonuses on offer, performance, completion,
demo and resigning.

We also provide full visa assistance and
REQUIREMENTS:
● Hold at least Bachelor degree or above 本科及以上
● Hold TESOL, TEFL,CELTA or equivalent certificates有TESOL/TEFL等相关证书
● Related teaching experience prefer有相关教学经验会优先考虑
● Speak Standard English.英语发音标准
● Native Speakers from US, UK, Canada, Ireland, Australia, New Zealand, South Africa来自于英美加澳新西兰南非等母语国家
● Meet other requirements for Working Z-visa.符合其他工签要求
● Recommendation Letter (s) 推荐信等
关键词: 引进外教 | 外籍教师 | 企业发展人才
我们的办公地址:中国青岛
我们的办公时间:周一至周五
上午8:30至下午5:30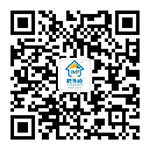 ---
Copyright © 2023 青岛佳美丰经济文化咨询有限公司 SEO