---
概要:
随着我们和世界在经济和文化领域的往来越来越多,更多的企业也开始聘用在非教育领域的人才 如国际贸易人才 海外市场运营 技术设计 工程师等等 已变更快更好的开拓和服务服务国外客户。
Education/Teaching
8k bilingual kindergarten ESL teacher in Baoshan
Wechat: wowwowchina/eslconsultant
JOB DESCRIPTION
● School :Bilingual Kindergarten
● Address:Baoshan City, Yunnan,China (2 hour from Da Li)
● Foreign English teachers in classes.
● One teacher is needed.
● Priority will give to English-speaking teacher, who is willing to live in Yunnan for at least one year, the longer the better.

Qualifications:
● Two year community college early childhood education diploma with 6 months childcare experience in an educational setting;
● Registration with the Early Childhood Educators
● English Native speaker
● Patience and clear accent

Job Responsibilities:
● In charge of the daily routines in the international class.
● To implement and plan daily/weekly/monthly programs for the international class.
● Assigning jobs to class working staff accordingly and work as team member .

Class staffing:
● One Chinese assistant teacher.
● Two Nursing teachers.

Salary and Benefits:
● The salary is 8,000 RMB/month (2 days a week)
● Regular working days are from Monday to Tuesday(Flexible).
● Working hours are: 8am - 5:30pm, two hours lunch break.
● No work on Saturdays, Sundays and holidays.
● provides free breakfast, lunch and supper during the working days. Each teacher will have an apartment to stay with all the expenses paid for by the kindergarten. There is a bedroom, a living room, a washroom and a kitchen in the apartment. Furniture, appliances and internet are included.

● The Center will apply for work visas and purchase insurance for teachers. We will arrange short trips during Chinese holidays.

● With one year working contract, teachers will enjoy winter and summer vacation. The kindergarten will apply for the work visas and purchase insurance. With two years and longer work contract, including the above mentioned benefits, the Center will provide extra benefits: if teacher wants to travel back to homeland during winter and summer vacation, the Center will pay for the domestic plane tickets. If teacher chooses to stay in China during the vacation, the Center will pay for the trips in China.
REQUIREMENTS:
● Hold at least Bachelor degree or above
本科及以上
● Hold TESOL, TEFL,CELTA or equivalent certificates
有TESOL/TEFL等相关证书
● Related teaching experience prefer
有相关教学经验会优先考虑
● Speak Standard English.
英语发音标准
● Native Speakers from US, UK, Canada, Ireland, Australia, New Zealand, South Africa
来自于英美加澳新西兰南非等母语国家
● Near Native European also can apply
发音很清晰的欧洲老师也会考虑
● Age under 60 years, but can also will try to help over 60s
60岁以下,超过60岁也会帮助申请
● Meet other requirements for Working Z-visa.
符合其他工签要求
● Recommendation Letter (s)
推荐信等
关键词: 引进外教 | 外籍教师 | 企业发展人才
我们的办公地址:中国青岛
我们的办公时间:周一至周五
上午8:30至下午5:30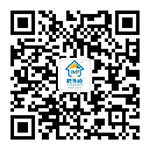 ---
Copyright © 2023 青岛佳美丰经济文化咨询有限公司 SEO