---
概要:
随着我们和世界在经济和文化领域的往来越来越多,更多的企业也开始聘用在非教育领域的人才 如国际贸易人才 海外市场运营 技术设计 工程师等等 已变更快更好的开拓和服务服务国外客户。
Education/Teaching
15k to 18K adults training school ESL teacher in Guangzhou/Foshan/Dongguan
NOTE: EXCHANGE RATE 1 USD = 6.88RMB IT'S SUBJECT TO CHANGE
JOB SUMMARY
♢ Teaching ESL--- English as a Second Language
♢ Lesson planning and preparation as well as curriculum development
♢ Supervising test and exams and giving level tests
♢ Assisting with administration including intake and placement of students and
recording attendance
♢ Counseling students
♢ Participating in the school's social program including Extra Curricular Activities
(ECA's) and doing demo classes to potential customers
♢ Participating in Employee training programs and workshops organized by the
school
♢ Participating in promotional and marketing activities organized by the school
♢ Attending all scheduled meeting where his/her presence is required unless those
meetings occur during the Employee's holiday or the Employee's day off
♢ Other tasks assigned by the Education Department and our school in his/her
working hours, including meeting.
♢ Workload :25 weekly teaching hours
REQUIREMENTS:
♢ Hold at least Bachelor degree or above
♢ Hold TESOL, TEFL,CELTA or equivalent certificates
♢ Related teaching experience required
♢ Speak Standard English.
♢ Native Speakers from US, UK, Canada, Ireland, Australia, New Zealand, South Africa
♢ Near Native European also can apply
♢ Age under 60 years, but can also will try to help over 60s
♢ Meet other requirements for Working Z-visa.
♢ Recommendation Letter (s)
BENEFITS:
♢ Highly competitive Base Salary+ Housing Allowance: RMB15000-18000/month
(A two-month probation period: RMB14000-17000/month)
♢ Competitive overtime pay and corporate training class fee
♢ RMB 6000 year airfare & visa allowance
♢ Quarterly performance bonus
♢ 16 paid holidays(including public holidays, goes up next year,)
♢ 3 paid sick leave (goes up next year )
♢ Group Accident Insurance
♢ Sponsored Z visa plus Foreign Expert Certificate (FEC)
QUALIFIED APPLICANTS
Our school will assist in obtaining:
♢ 2-day orientation training
♢ On job training(including on-line and live sessions)
♢ Opportunity for TESOL certification
♢ Possible Head/Senior teacher advancement
♢ Arrival Assistance:
Free first 7 days hotel accommodation
Work place/Location: Guangzhou/Foshan/Dongguan
WORK VIZA REQUIREMENTS:
BELOW DOCUMENTS TO BE CERTIFIED AT THE LOCAL CHINA EMBASSY
♢ Medical Certificate of the applicant
♢ Applicant Passport or International Travel document
♢ Certification of 2years or more of Service
♢ Bachelor degree or Postgraduate Certificate or Relevant approval documents or Vocational qualification Certificate
♢ Certificate of Absence of Criminal Record issued by the official of the State of Nationality or Permanent residence of the applicant
♢ One inch ID white background photo.
ABOUT GUANGZHOU, GUANGDONG PROVINCE, CHINA
Guangzhou (Cantonese pronunciation: [kʷɔ̌ːŋ.tsɐ̂u] or [kʷɔ̌ːŋ.tsɐ́u]; Mandarin pronunciation: [kwàŋ.ʈʂóu], also known as Canton,is the capital and most populous city of the province of Guangdong in southern China.On the Pearl River about 120 km (75 mi) north-northwest of Hong Kong and 145 km (90 mi) north of Macau, Guangzhou has a history of over 2,200 years and was a major terminus of the maritime Silk Road,and continues to serve as a major port and transportation hub, as well as one of China's three largest cities.
OUR SERVICES TO THE FOREIGN TEACHERS
Our Team will assist and monitor the following:
♢ Finding your 1 year placement in our learning centers.
♢ Dedicated team guiding you through the placement and visa process.
♢ Accommodation set up before you head out (if required)
♢ Z-visa sponsored if required
♢ Permanent in-country support team for the whole year you're out here.
♢ A curriculum is already devised (with accompanying materials and lesson plans) to give you more time to focus on teaching
♢ Opportunity to renew contract for another year and change location after your first year.
♢ We provide TESOL training for USD 250 one payment or USD 350 for two payments.
CONTACT US
If you are interested please send your:
♢ Resume in word format
♢ Photo
♢ Scan of the first page of passport
♢ Scan of Degree certificate (s)
♢ Scan of TEFL/TESOL certificate(s)
♢ Reference letter(s)
♢ Self-introduction video
♢ Video demonstrating in-class teaching.
For application send us an Email:
With Subject: Your preferred job & location, e.g.: (High school math teacher in Beijing)
关键词: 引进外教 | 外籍教师 | 企业发展人才
我们的办公地址:中国青岛
我们的办公时间:周一至周五
上午8:30至下午5:30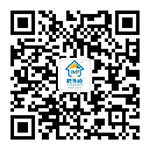 ---
Copyright © 2023 青岛佳美丰经济文化咨询有限公司 SEO