---
概要:
随着我们和世界在经济和文化领域的往来越来越多,更多的企业也开始聘用在非教育领域的人才 如国际贸易人才 海外市场运营 技术设计 工程师等等 已变更快更好的开拓和服务服务国外客户。
Education/teaching
15k to 16k kids training center ESL teacher in Wuxi
Wechat: wowwowchina/eslconsultant
JOB DESCRIPTION
● kids training center ESL teacher
● Location: Wuxi, Jiangsu
● Programs: English teaching for young learners (3-12years old)
● Job title: English Teacher;
●Taking the responsibility to teach students. Giving English classes (following ABIE's teaching philosophies and methodologies) to the students aged 3-12. One foreign teacher has a local teacher to assist.
●If you have no classes during working time, we will practice the demo and warm up classes with the other teachers. Sometimes we have meetings and activities.
● Supervising tests, including placement, unit, midterm and final tests.
●The foreign teacher will be at the center for 43 hours every week. The working time are 40 hours, 15 office hours and 25 teaching hours, 3 hours are for meals and breaks. Our working time, Monday-Friday:1:00 pm-9:00pm. Saturday-Sunday 9:00am-5:00pm. We offer 2 days off. 2 days off will be arranged from Monday to Friday in accordance with the center working time schedule and class timetable.
● Other tasks assigned by the Teaching Department and Center Director within the working hours.
● If you have no relevant work experience, we can give you professional training.
Benefits Package
1. Basic monthly salary: 15-16 after tax, negotiable;
2. Free accommodation;
3. Other benefits
a. Visa support: provide legal residence permit, only for native English speakers who are qualified;
b. Paid holiday: After completion of 11 months on a year contract, the employee will be entitled to take paid vacation time for a total of 4 days. The Employee will be given all statutory holidays as paid holiday. Those holidays are National Day (Oct.01-03), New Year's Day (Jan.01), Spring Festival (7 days), Christmas Day (Dec.25) and Labor Day (May 01)
REQUIREMENTS:
● Hold at least Bachelor degree or above
本科及以上
● Hold TESOL, TEFL,CELTA or equivalent certificates
有TESOL/TEFL等相关证书
● Related teaching experience prefer
有相关教学经验会优先考虑
● Speak Standard English.
英语发音标准
● Native Speakers from US, UK, Canada, Ireland, Australia, New Zealand, South Africa
来自于英美加澳新西兰南非等母语国家
● Meet other requirements for Working Z-visa.
符合其他工签要求
关键词: 引进外教 | 外籍教师 | 企业发展人才
我们的办公地址:中国青岛
我们的办公时间:周一至周五
上午8:30至下午5:30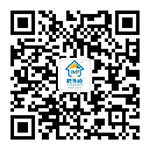 ---
Copyright © 2023 青岛佳美丰经济文化咨询有限公司 SEO